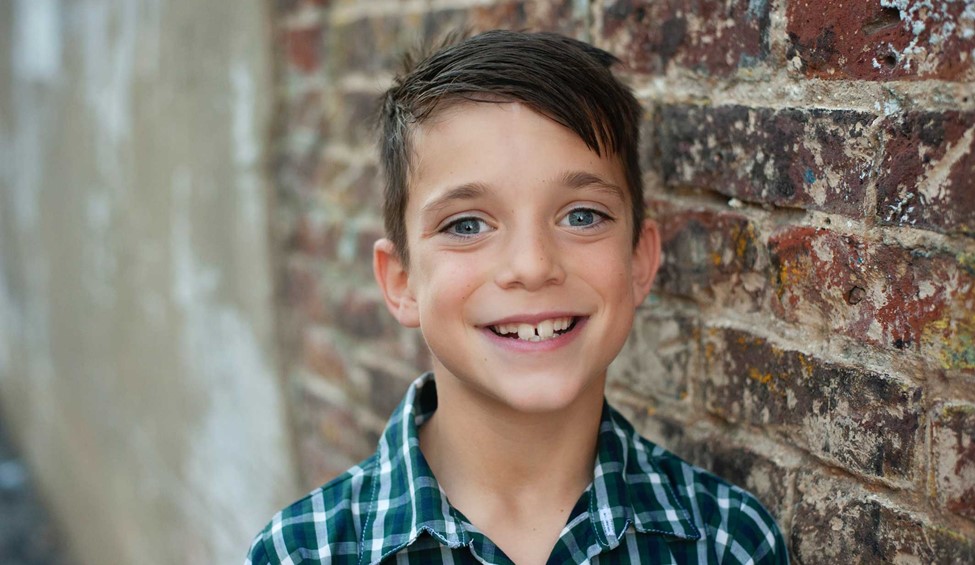 Published on Wednesday 10 February, 2021
Eight-year-old Mario* came into care with Lifestyle Solutions when he was born and he lives with Foster Carers who have supported and cared for him for most of his life.
For a number of years, Mario had no visits or contact with his family as they all lived interstate.
In 2019, Lifestyle Solutions' Case Management team reached out to Mario's maternal grandparents who were very excited at the idea of getting to know Mario.
Over the next few months, the team worked with Mario and talked to him about his family. They showed him photos and letters from them to create and support a meaningful connection before initiating regular video calls between Mario and his grandparents.
Lifestyle Solutions Case Manager Sophie* said, "Mario's grandparents were so excited to see Mario on video as they hadn't seen him or had contact since he was a baby. Mario has grown to really love and look forward to the regular video calls." 
Whilst Mario was building a relationship with his grandparents, Sophie reached out to his mum, dad, and older sister to begin conversations around rebuilding a relationship with them.
She talked to Mario about his mum and helped him to understand that he has a mum who lives interstate and a Foster Carer mum.
"After a few very positive video calls, Mario's Foster Carers now facilitate calls with Mario's mum and they've created a beautiful and natural relationship focused on Mario's needs and wants," said Sophie.
Recently, the Foster Carers for both Mario and his older sister, supported them to speak to each other for the first time.
"Both kids absolutely loved it and looked so happy to be getting to know one another. Mario has already planned a holiday interstate to go and see his big sister."
The team's next endeavor is to work on the relationship between Mario and his father and initiate video chats for them. In future, when COVID-19 restrictions allow, they will start looking at supporting face-to-face visits.
"As Mario's birth family all live interstate, I was worried about Mario not forming family connections but we're extremely glad that his Carers and family were able to come together with us to support Mario in getting to know his family," said Sophie.
*Names have been changed for privacy reasons.
* Image for illustrative purposes only.