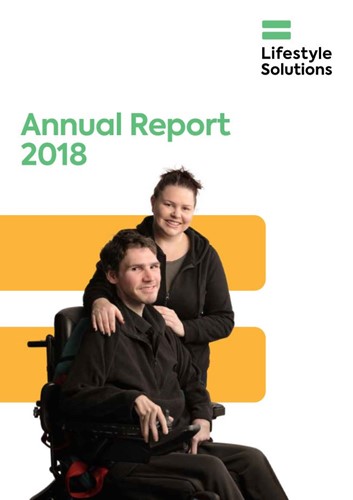 Annual Report 2018
Lifestyle Solutions proudly launched a vibrant new brand in 2018.
This is an exciting occasion for our national organisation and represents our commitment to better service for our customers, their families and the community.
We'd like to share with you some of the highlights of our journey so far and our exciting plans for the future in the 2018 Annual Report.