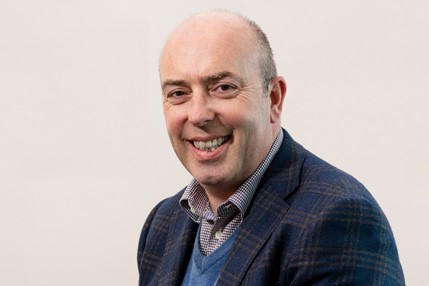 Andrew Hyland - Chief Executive Officer

Skills and expertise
Andrew has a diverse background with over 25 years' experience in challenging environments requiring a transformation focus. With industry experience including financial services, construction, transport, media, telecommunications, utilities and healthcare, Andrew has also worked across many functional areas including financial management, enterprise technology, HR, operations and communications. With proven leadership capability and the resilience to succeed in tough environments, Andrew brings a unique skillset having operated both as a consultant and executive.
"I see an exciting and purposeful future for Lifestyle Solutions. Building on our strong foundation, our new strategic plan will guide and inform our programs, practices and policies to ensure we are well positioned to deliver exceptional levels of service to the people we support whilst creating a positive and rewarding workplace for our staff. Our goal is firmly set on creating the industry standard for innovative, responsive and relevant care which recognises not only the unique needs of the people we support, but also their very real contribution to our community."

---
Brent Pitts - Chief Operating Officer
Skills and expertise
Brent has over 25 years' experience across business sectors, organisational cultures and mandates, with extensive insight into the business value chain. Setting a cultural tone that underpins high performance delivery, Brent has supported blue-chip organisations (Kraft-Heinz, Campbell Soup & Arnott's Biscuits, McGrath Foundation and Achieve Australia) to maintain their 'space' in the market and stand the test of time in the face of industry changes such as deregulation, increasing cost pressures and shifting approaches to service provision/funding.
Brent is responsible for Finance, Corporate Services & Business Insights; Customer Intake and Onboarding; Workforce Planning and Rostering; Enterprise Risk and Governance; IT Services; and Process and Technology Transformation.
Brent is a Fellow with Chartered Accountants Australia & New Zealand (FCA) and a graduate of the Australian Institute of Company Directors (GAICD).
"I am incredibly excited being part of the team at Lifestyle Solutions, at a transformative time in the human services sector. What excites me is the clarity of our strategic plan and strategic goals that is absolutely focused on providing equal opportunity and equal respect for our customers families and their communities. Our strategic plan will see Lifestyle Solutions be a innovative provider of choice, and a great place to work and being part of a team at this time in resetting the landscape is a rare opportunity."
---
Lisa Giacomelli - Executive General Manager, Child and Family Services
Skills and expertise
Lisa has deep experience in leading service delivery for children and young people in children's and youth services, recreation, health and out-of-home care. Her career spans local and state government and non-government agencies, including Life Without Barriers, NSW Health and The Y NSW.
Her leadership experience includes leading complex multi-site operations, strategic planning for service delivery and growth, fostering cultures of inclusiveness, excellence and accountability, risk management and safeguarding. From early in her career she has driven innovative partnerships with communities.
"I'm passionate about ensuring that the voices of children and young people are valued and that they are involved in the decisions that impact their lives."
---
Maria Steel - Chief People Officer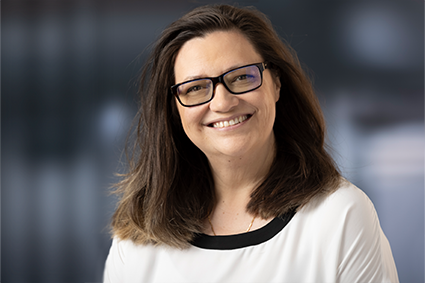 Skills and expertise
Maria's 20 years of experience in human resources includes roles in government, managed services and industrials in organisations such as Sydney Water, Transfield Services, Serco and Pact Group. She has led HR, safety and payroll teams globally, including in remote locations. In addition, she enjoyed time as a Director of the Industry Skills Council in the utilities industry, building the technical skills of the workforce to enable industry to move into the future.
Her career began in secondary education, including implementing vocational pathways, before moving into learning and capability development and work in talent development, technical skills-based programs, industrial relations and employee growth.
Maria is known for driving collaborative, learning and high performing teams and for helping leaders and employees deliver on an organisation's purpose by creating a thriving work environment and culture. She fosters an ethos of building safe, capable and committed teams that make a difference.
"Our employees are single-handedly the most important part of this organisation and I am excited by our opportunities to grow and invest in our people. I strongly believe in enabling teams to be accountable for their success and ensuring that our people are providing the best to the people we support."
---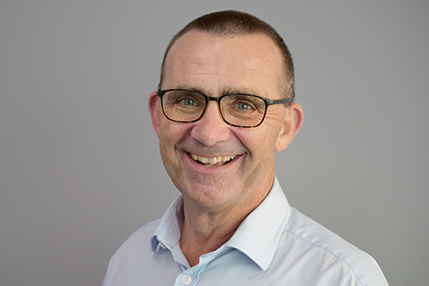 Paul Stiff - Interim Executive General Manager, Disability
Skills and expertise
Paul has over 25 years' experience driving positive change for organisations in technology, financial services and human services, both as a consultant and an executive. Recently as CEO of breakthru Ltd he managed the successful transition from grant-funded services to the NDIS customer-based model. Paul brings strong skills in strategy execution, risk management, governance and technology transformation.
He is a graduate of the Australian Institute of Company Directors and holds professional accreditations in program management and risk management.

"I'm excited by Lifestyle Solutions' values, to which I relate strongly and I feel totally committed to ensuring quality of life for people with disability."
---