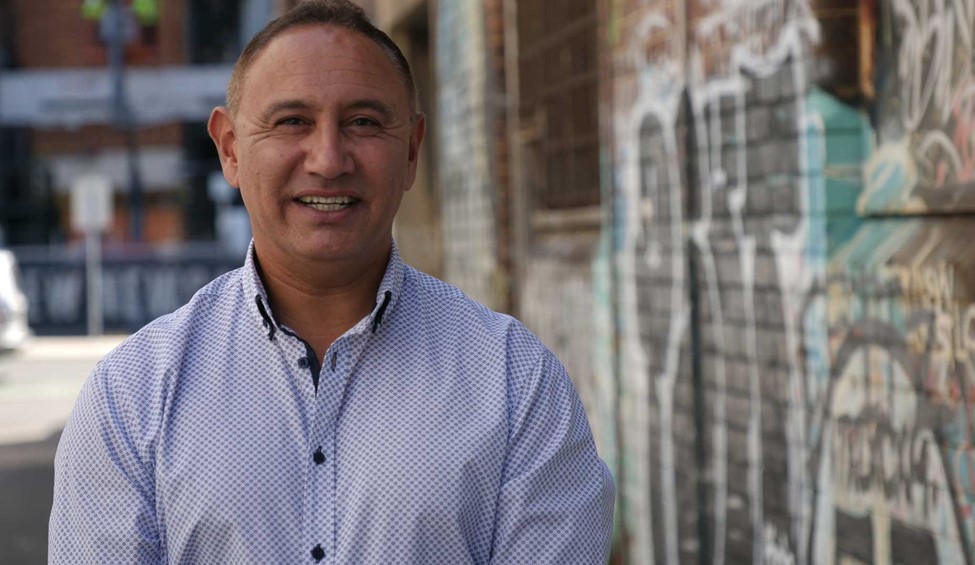 Published on Tuesday 6 October, 2020
Proud Aboriginal man of the Wiradjuri and Bundjalung people, Michael Parkins has stepped into the new role of Aboriginal Practice Specialist at Lifestyle Solutions.
Based in Darwin, Michael will be responsible for leading the cultural adaption and implementation of Lifestyle Solutions' Practice models, contributing to workforce development strategies, including employment and cultural capability activities, and supporting collaborations and partnerships with Aboriginal peoples, communities and stakeholders.
Growing up in Sydney, Michael began his career in the education sector. He was previously a primary school teacher in south western Sydney before moving into the vocational education and training sector as an Aboriginal Development Manager and College Director for TAFE NSW.
Michael brings with him a wealth of experience having worked as the General Manager of Indigenous Training in Uluru for Voyages Indigenous Tourism Australia, before relocating to Western Australia where he was appointed Senior Case Worker for Uniting Care West in their Intensive Family Services team.
Working to improve service delivery with sustainable outcomes to Aboriginal and Torres Strait Islander people and communities is what attracted Michael to the Aboriginal Practice Specialist role.
"I've always had a strong interest in social justice and a dedication and commitment to empower Aboriginal and Torres Strait Islander people to improve life outcomes for current and future generations," said Michael.
Michael's new role will provide a cultural overlay to existing and upcoming initiatives that Lifestyle Solutions is implementing. He's currently kickstarting a project alongside the Learning and Development team to tailor a series of cultural safety training modules which will be introduced to employees over the course of their career.
He will also be spearheading the Cultural Capability Framework for the organisation, initially focussing on the Northern Territory before rolling out to other states and territories. 
Michael is passionate about working with the community and ensuring that all Out Of Home Care residences and services are culturally inviting for Aboriginal children and young people.