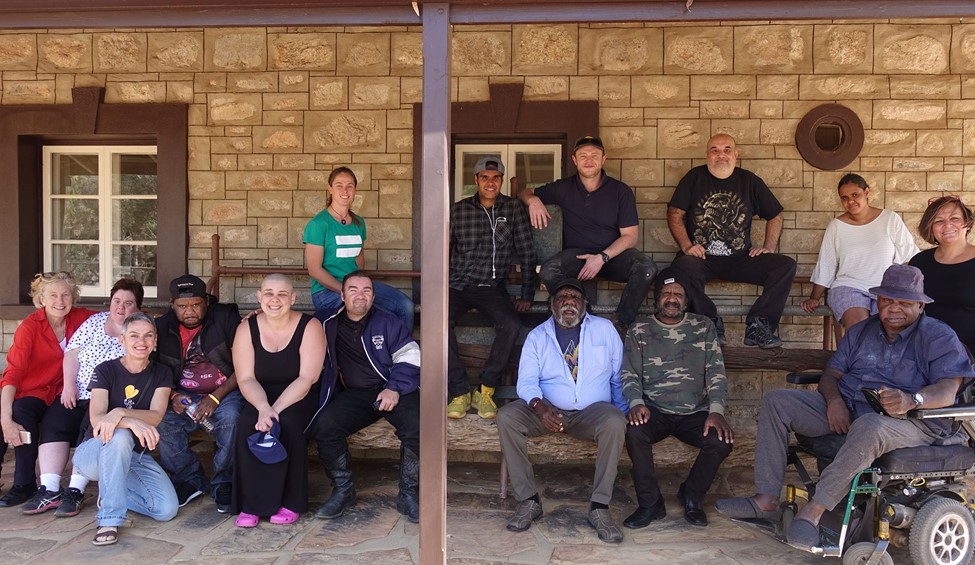 Published on Thursday 2 July, 2020
Bindi Enterprises has been awarded a grant from the Northern Territory Government as part of the 2019-2020 Creative Industries Strategic Project Grant to increase the capacity and profile of artists with disabilities and independent creative professionals.
The grant, which will go toward funding Bindi's new Digital Arts Program, will be shared among six Northern Territory artists, arts workers, and arts organisations under the Arts NT Creative Industries Program.
Bindi's Digital Arts Program, the only program of its kind in Alice Springs, will offer indigenous people with disability the opportunity for education, training and workshops in the digital arts sector.
The new program will include photography, film making, textile design, web design and graphic design and will segue way into Bindi's supported employment program which offers work readiness supports including School Leavers Employment Supports (SLES), Transition to Work, skills development and training and specialised employment.
Bindi Enterprise Operations Manager, Liesl Rockchild, says "Bindi Enterprises offers a range of supported employment opportunities and training for local people with disability. The new Digital Arts Program will create a meaningful pathway for participants towards formal qualifications, or supported employment, which could then lead to them gaining open employment."
Bindi Enterprises first became aware of the need for the Digital Arts Program 12 months ago when they were approached by several school leavers with disabilities who had a strong interest in digital arts.
"The students had already started to develop their skills in digital arts through using their devices for textile design, graphic design and photography. I thought this would be a great opportunity to create a program that would build on their skills and make digital arts education accessible for people with disability," said Liesl.
As well as receiving the funding through Arts NT at the end of June, Bindi Enterprises received a letter of support from Central Australia's peak arts body for Aboriginal art and craft centres, Desart.
"Desart were excited to hear that Bindi had won the grant for our new Digital Arts Program and agreed to a partnership to help fund the new program moving forward," said Liesl.
The partnership between Bindi and Desart will open up a number of prospects for participants of the program, including the opportunity to exhibit for Desart's annual photography prize.
With funding in place from the end of June, Bindi Enterprises and Desart are already in early discussions around appointing a consultant to liaise with key stakeholders in the area to design a model for the program that fits within school and university programs.
The program will initially commence as a 12-month pilot program and, if successful, Bindi Enterprises hopes to expand and develop many other skills programs such as horticulture, timber products and business skills.