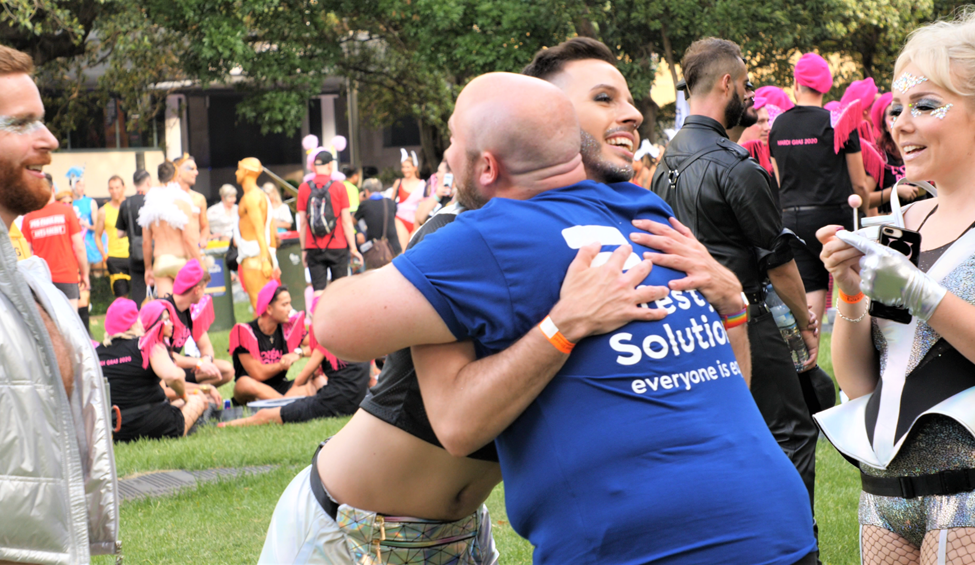 Published on Thursday 25 February, 2021
Lifestyle Solutions wishes everyone a happy, fun and safe Sydney Gay and Lesbian Mardi Gras.
Mardi Gras and what it celebrates is very special to many of our employees and the people we support. Last year we were thrilled to partner with the Star Observer and create the opportunity for dozens of people to fulfil their dream of proudly marching down Oxford Street beside our very own float. 
This year, Mardi Gras' call to action is 'Rise – the time to ascend with love, compassion, respect and understanding.'  In response to this we're taking time to reflect on how we help the people we support to rise and live their best lives, and how we support each other to rise to the challenges of the important work we do. 
Lifestyle Solutions strives to create and nurture a culture of diversity and inclusiveness where each one of our people feels valued and respected, a place where everyone can be themselves and feel empowered to reach their potential.  We invite you to continue exploring our Latest News, where you will find many more stories and videos celebrating diversity. 
If you haven't attended a Sydney Gay and Lesbian Mardi Gras event before, we invite you to check out the festival programme. There are events for people of all ages, including events for families with children.
Happy Mardi Gras people!