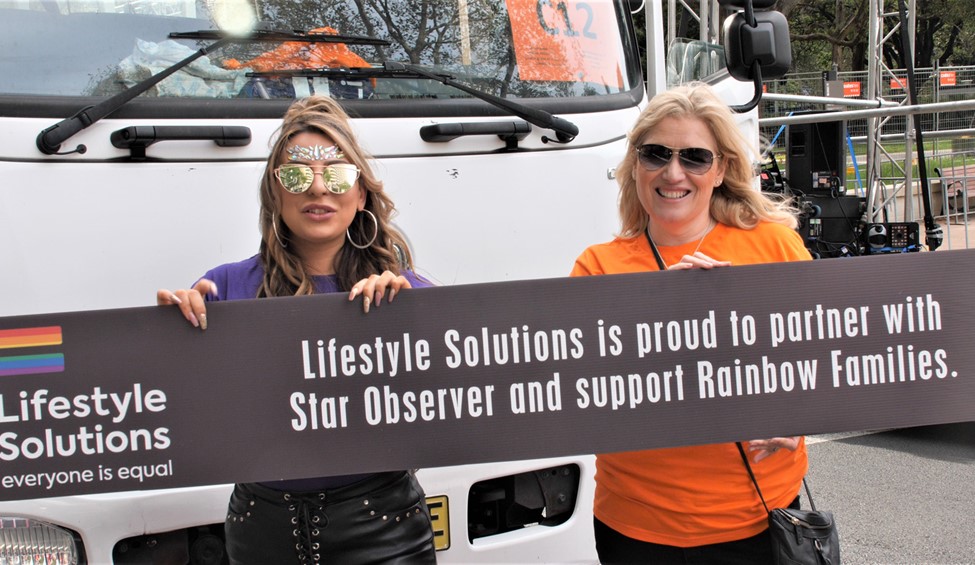 Published on Wednesday 4 March, 2020
Fiercely proud of its own LGBTQI people and clients, Lifestyle solutions was the major sponsor for the Star Observer's float in this year's Sydney Gay and Lesbian Mardi Gras.
Themed around Climate Change and the Future of our Children, the float also provides an opportunity for some of the organisations Rainbow Families to achieve their lifelong dream of marching in Mardi Gras.
Servena McIntyre, Executive Leader, Lifestyle Solutions, said the organisation was thrilled to offer these opportunities, to be involved with the event and to march with the LGBTQI community.
"At Lifestyle Solutions we champion diversity - it's a big part of who we are. We see everyone as equal and we seek to work with people and communities to help them realise their dreams," she said.  "This sponsorship is part of that journey."
 "We see the wonderful people in the LGBTQI community who want to share their lives and create bright futures for children who, for many reasons, aren't always able to live with their family. We know this is a community full of wonderful people with the right attributes to be fantastic Foster Carers, and we want to help make this a reality for them," she said.
Watch a video of our fabulous Disability Support Worker, Cameron, working the crowd at Sydney Gay and Lesbian Mardi Gras Parade 2020, and view a photo gallery below.