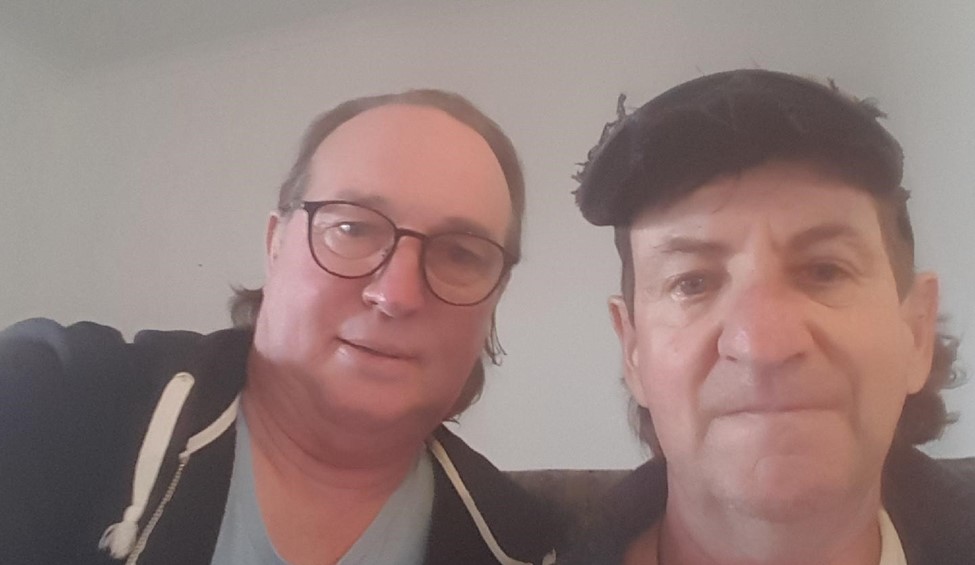 Published on Thursday 29 October, 2020
When Trevor decided it was time to move back home to NSW to embark on the next chapter of his life and be closer to family and friends, the process at first seemed a little daunting.
"I'd always planned to make the move earlier but, due to COVID-19, my travel plans were put on hold," said Trevor.
Packing up his life in Perth, WA, and relocating across the country was no mean feat but with COVID-19 settling down and help from his amazing family and Support Workers, Trevor decided it was time to take the leap.
"I really wanted to maximise my independent living skills to prepare myself for the move so my Support Worker, Gill, has been helping me for the past year to improve on these skills," said Trevor.
As the weeks were narrowing in on the moving date, Trevor's family and Support Workers were busily organising Trevor's support for the journey.
Trevor's plan was to fly from Perth to Sydney, have a layover in a Sydney airport hotel and continuing his flight to Coffs Harbour the next day.
Daniel Everett, Service Specialist – Disability who helped to facilitate Trevor's move, said "Initially it was unclear how we were going to be able to provide support for Trevor in Sydney. Fortunately, I was able to link up with my colleagues in Sydney and, together, we ensured there was someone with the right skills to support Trevor and meet him at the airport when he arrived."
"Lifestyle Solutions Support Worker, Salim, was there to meet me at the arrivals gate, take me to my hotel and get me settled in. The next day he helped me with the final leg of my journey from Sydney to Coffs Harbour. It was reassuring knowing that I had that support in place," said Trevor.
Trevor is now living with a close friend in a supported independent living facility in NSW, with help from a Support Worker to meet his ongoing needs.
Trevor's Support Worker, Gill Pogson, who helped Trevor gain the confidence and the skills for the move said, "I called Trevor when he arrived in his new home to make sure he arrived ok and was settled in. I know he'd been so excited to get back to NSW and he just sounded like he was on top of the world."
"He also mentioned he was waiting for a hailstorm to subside so he could find his fishing gear and try his luck in the river nearby."
Image caption: Trevor and his Support Worker, Gill, get a quick snap before the big move.