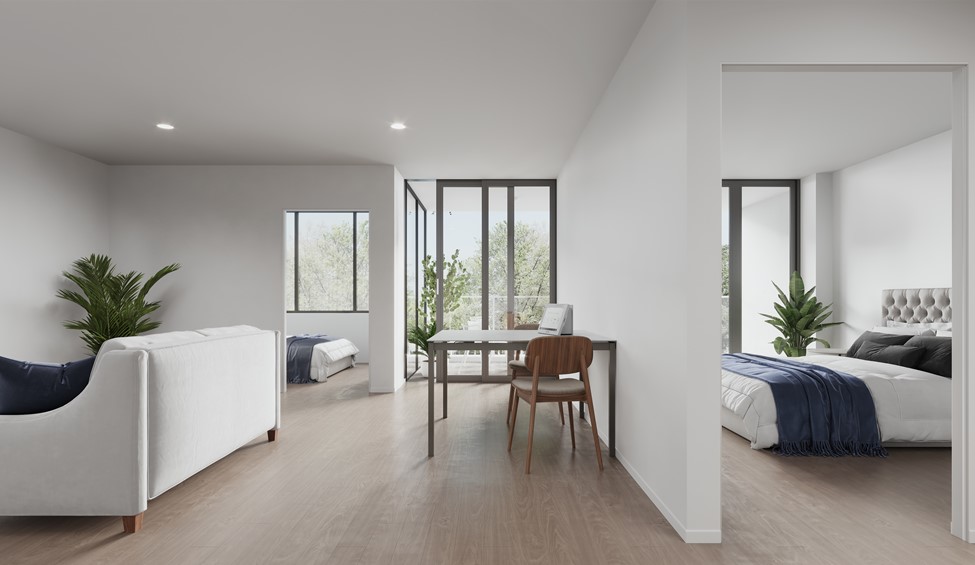 Published on Thursday 21 July, 2022
Six self-contained apartments at the Parc apartment complex are now available in the beautiful suburb of Macquarie providing people with disability purpose-built accommodation tailored to support their physical and mobility needs.
Each apartment is pre-fitted with assistive technology including automated lighting throughout, a fully electric adjustable kitchen bench with integrated cooktop and a state-of-the-art emergency response system.
Located at 2 Henshall Way, each apartment features two bedrooms, an oversized accessible bathroom, guest bathroom and a well-appointed balcony.
With predominantly owner occupancy across the complex, residents will move into a supportive community with many activities and opportunities for building connections with neighbours.
For those who don't require full-time support in their own unit, on-site overnight assistance (OOA) support services are accessible, located in a separate apartment in the complex.
Being just across the road from Jamison Plaza, there is easy access to a great range of shops, cafes and medical centres. On the ground floor of the complex, there's a chiropractor, physiotherapist and cafes. It's also close to public transport.
Lifestyle Solutions and SDA provider Vera Living are currently searching for tenants for the Parc apartment complex. Please get in touch to discuss a placement that right for you.