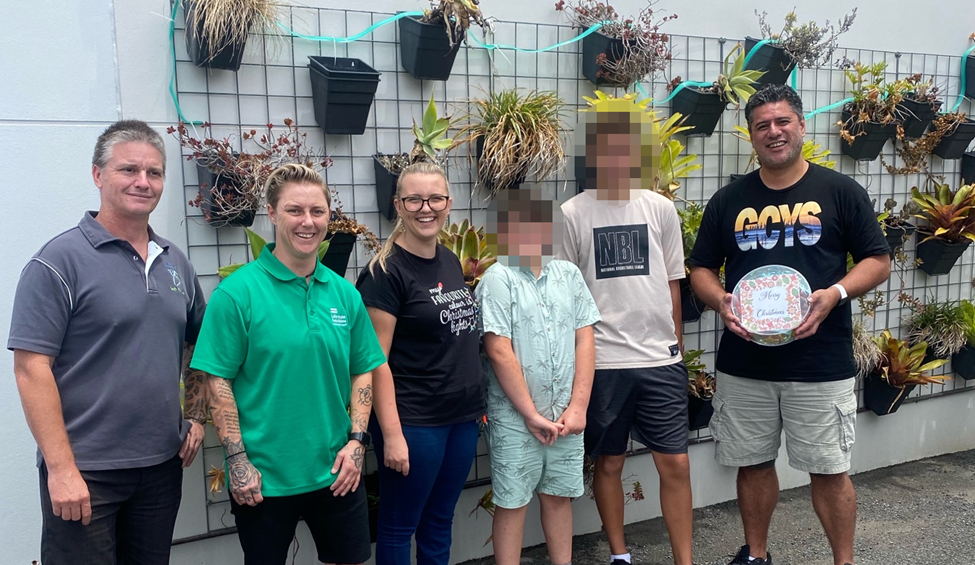 Published on Wednesday 16 December, 2020
Boys, *Logan and *Matt, from our Child and Family residence on the Gold Coast, spread festive cheer by donating their homemade Christmas decorations and cookies to youth support and homelessness organisation, Gold Coast Youth Service.
As part of Lifestyle Solutions' national Child and Family Christmas decoration competition, the boys got into the cheerful sprit spending several days creating and baking decorations and cookies.
Lifestyle Solutions Child and Family Service Specialist, Natasha Horne, has previously worked in the homeless youth sector and reached out to her old colleague and friend, Izzy, at Gold Coast Youth Service to make the arrangements for the boys' donations.
"I could not be prouder of the boys and the team at our Gold Coast Child and Family residence. They were so excited to donate to Gold Coast Youth Service and the smiles on their faces when they handed over the donations really says it all," said Natasha.
 The boys were given a tour of the youth service and told about the supports and services available to young people, including entry automotive courses.
"The Manager at Gold Coast Youth Service was so impressed that our young people wanted to donate to disadvantaged youth," said Natasha.
*Names have been changed for privacy reasons.