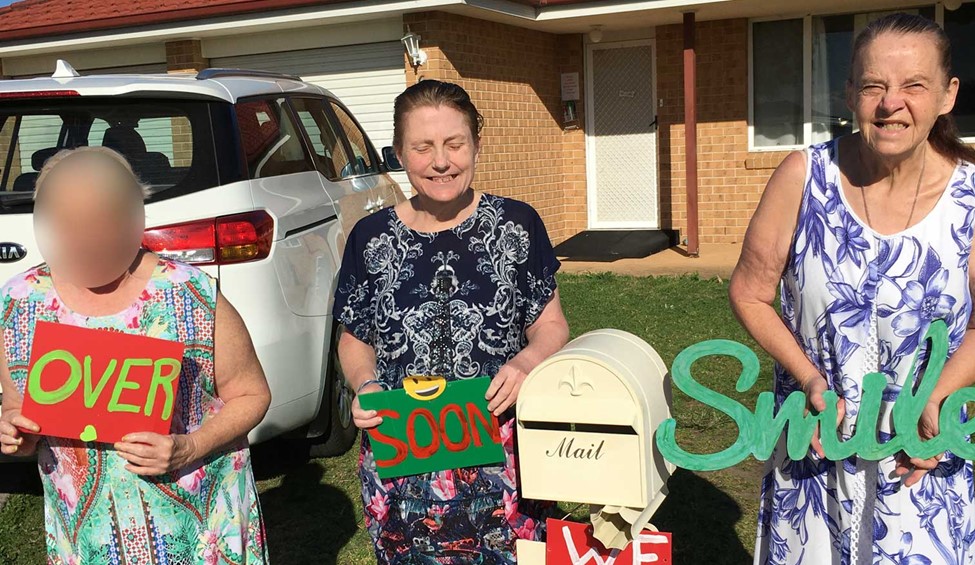 Published on Thursday 6 August, 2020
It can be easy to feel alone and uncertain of what the future holds in the face of a crisis but our team and customers at Lifestyle Solutions managed to find some unique ways to spread moments of kindness.
During periods of isolation and COVID-19 restrictions, Lifestyle Solutions came together to lift spirits and send heart-warming messages of love and hope.
Here are some uplifting moments that have left us feeling hopeful and connected in these difficult times.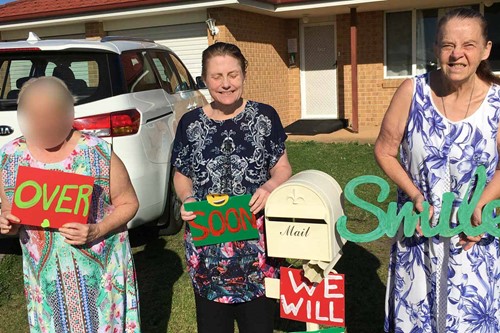 Lifting neighbourhood spirits
These lovely customers decided to spend the shutdown period painting encouraging messages to lift the spirits of people in their community who may be feeling alone during COVID-19 restrictions.
During the day they busily made signs saying things like "we will beat this", "be kind", "smile", "over soon" and many more, and spent their afternoon walks placing them around their suburb of Worrigee NSW.
Peter Hennessy, Coordinator at Lifestyle Solutions said, "The heartfelt signs were a lovely initiative by the ladies and made them feel more connected to the community. We also had some really positive responses from the neighbourhood."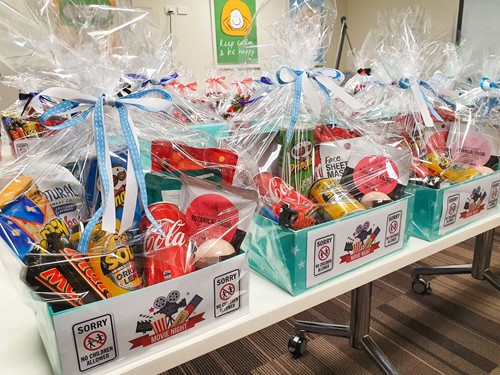 #Stayhome movie night hampers
The Sydney Metro Child and Family team put together deluxe movie night hampers as a special thanks to our wonderful Sydney based Foster Carers. 
The delicious hampers were delivered in time for the weekend so our incredible Carers could enjoy a special movie night at home whilst in isolation.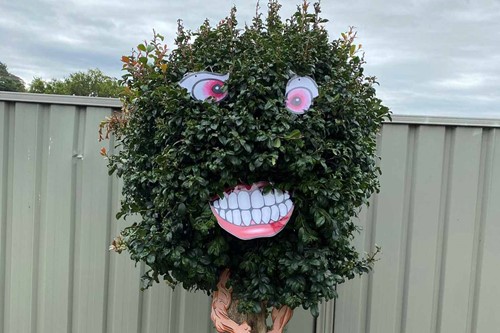 Strange happenings in Wyong
The mysterious arrival of these curious garden creatures at Hulls, our drop-in support service in Wyong, had people scratching their heads.
No-one knows quite how they got there but they gave everyone something to smile about when they appeared one Saturday during COVID-19 lockdown restrictions.