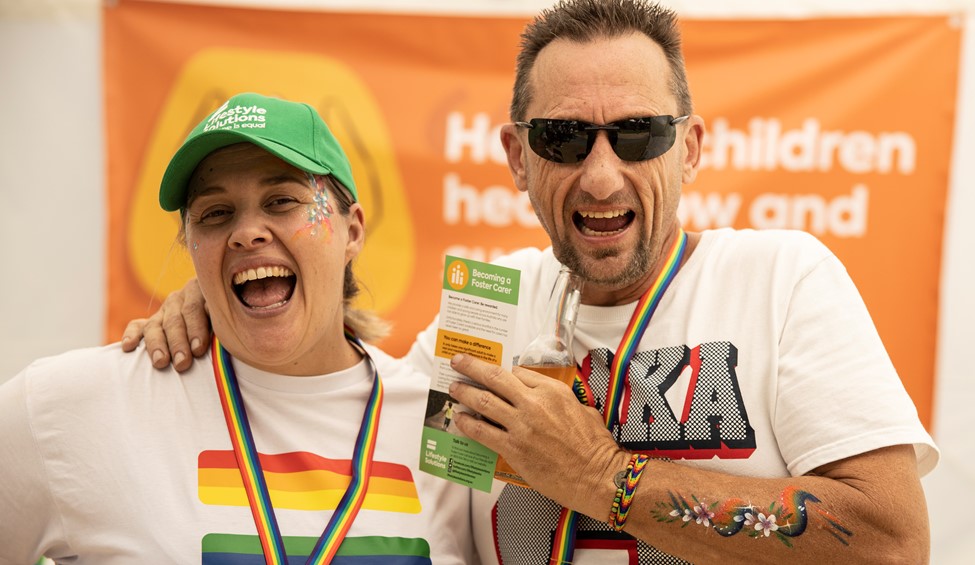 Published on Thursday 21 November, 2019
Amidst the rainbows, sparkles, drag queens and crowds of the 13th annual Paramatta Pride Picnic, our dedicated Sydney Metro Carer Services team's vision shone through – seeking potential foster carers for children in need.
The team spent the day talking and connecting with community members from the LGBTQI community about becoming foster carers with Lifestyle Solutions.
"There are many kids that come into care that need loving families. And, we know that the LGBTQI community has so much love and empathy to care for these kids," State Leader Sydney Metro, Elizabeth Knight, shared on the day.
The feedback from the community and members of the public talking with the team was fantastic.
"What a great initiative of Lifestyle Solutions. It's wonderful to be here for the annual Pride festival. We are keen to find out more about fostering children."
Lifestyle Solutions are passionate about helping children in care heal, grow and succeed and to make this a reality, they need loving and committed foster carers.
"Our foster care team are passionate, dedicated and are very experienced. We pride ourselves on the great work that we do for all children and young people within our program and the amazing support we strive to provide to all of our foster carers. It really only takes one significant adult to make a meaningful difference in a child's life," said Senior Manager - Carer Services, Jacqueline Machado. 
The event generated many enquiries from community members interested in becoming foster carers. This is exciting news for the team, meaning more children in care have an opportunity to be placed in loving and nurturing foster homes.