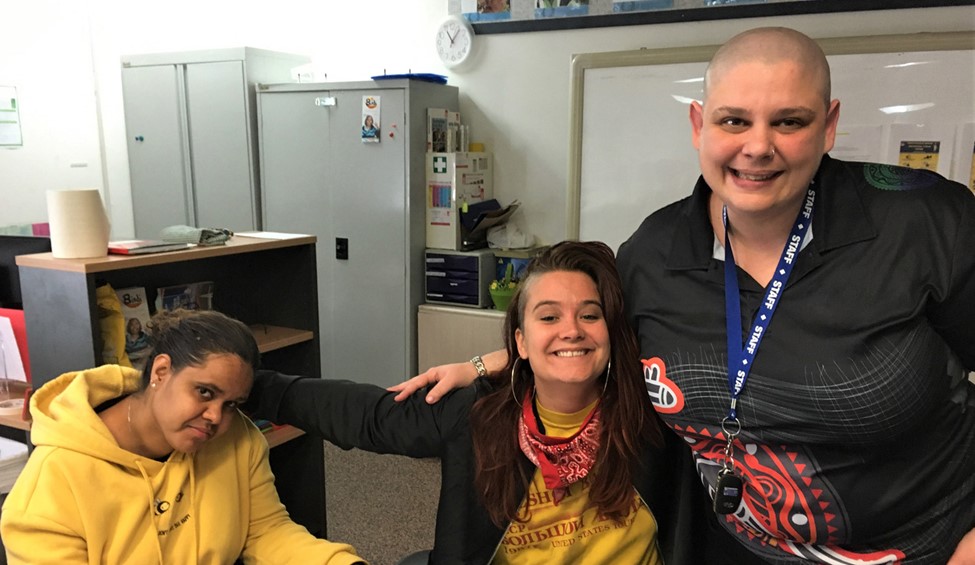 Published on Thursday 30 July, 2020
Bindi Enterprises has launched an exciting new art workshop organised through its contracts department – Self-portraits.
The new self-portraits workshop is designed to help Supported Employees to upskill, and also creates a collective creative experience for the team to motivate and share with one another.
The new workshop, which was implemented in June, is being led by Lifestyle Solutions' Senior Support Worker, Saar Amptmeijer, who spent the past four years working in the Bindi Mwerre Anthurre Artists studio on a casual basis before recently joining Bindi's contracts department.
According to Saar, the workshops have been great for morale.
"There's some very exciting work coming out of Bindi's contracts department and the self-portraits have been so incredibly beautiful. All of our Supported Employees have really enjoyed the collaborative creative aspect, especially since coming out of isolation, and it's been a huge success so far," said Saar.
The painting and drawings are created using a variety of materials including pencils, paint, coloured markers and collage.  Some of the artworks are created on wooden boards which are prepared in Bindi's workshop.
"The workshops are continuing to evolve and we're now drawing inspiration from other concepts such as homes, motor cars, portraits of family and friends, and of course our imaginations," said Saar.
Bindi has long-standing contracts with Qantas to refurbish headsets, and Australia Post to deliver the mail service to Alice Springs' town camps. The collaborative nature of the work helps to cultivate the strong sense of community that underlies the department.
The department also has a number of shredding contracts with local organisations and intends on using the leftover paper pulp to upcycle into sculptures for use in upcoming art workshops.
"We're hoping to be able to hold an exhibition in the future, either in our front gallery or digitally, that can display both the self-portraits and sculptures for purchase," said Saar.
The contracts department provide professional development and employment options delivering a variety of contract processing. For more information visit bindienterprises.org.au.