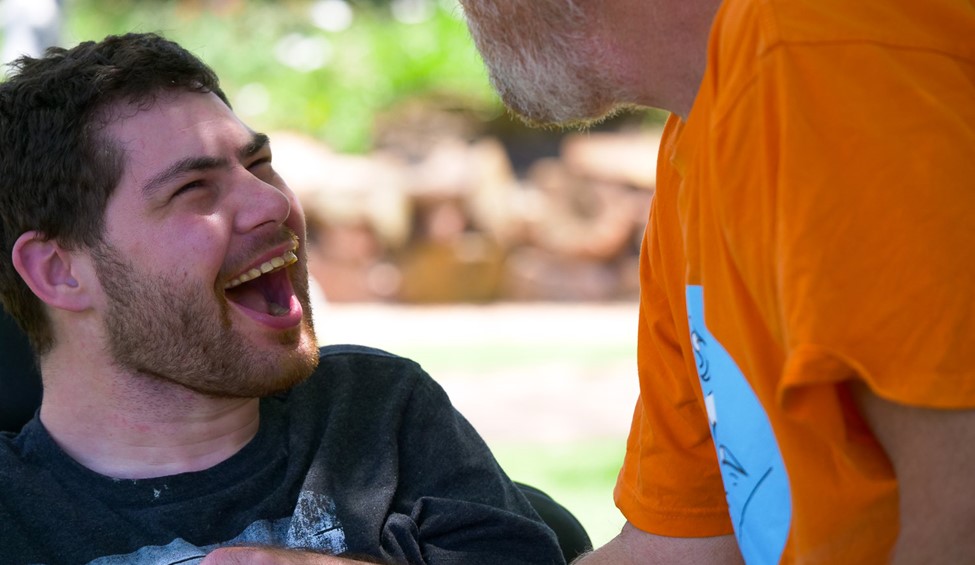 Published on Tuesday 1 December, 2020
A driveway might seem an unusual place to hold a birthday party, but Nathan's family, friends and Support Workers had hatched a plan.
While other people we support had been gradually returning to Wallsend Hub as COVID-19 restrictions eased, Nathan was still isolating with his Carers at home. Susceptible to infection, and always badly affected and slow to recover from even a regular cold, having a celebration at The Hub was deemed too risky for Nathan. But then an idea: If Nathan couldn't come to The Hub, The Hub would come to Nathan!
The 21-seater bus soon filled, and a second bus was called into action. Packed with excited fellow Hub participants and their Support Workers, the crew made their way to Nathan's home street, where they did several rowdy cheering drive-bys of Nathan and his birthday party.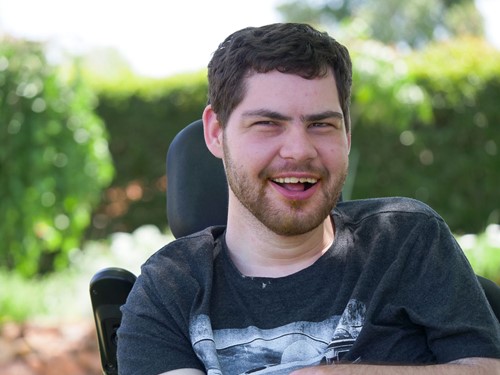 Popular Nathan received a surprise birthday 'drive by'
Support Worker Wayne said Nathan was stoked.      
"He loved it! Nathan's a popular guy and everyone had been asking when he was coming back. We love celebrating birthdays at The Hub and didn't want Nathan to miss out. The drive-by was a fun way for everyone to wish him happy birthday, and to participate, while keeping everything safe for Nathan."
The good news is that with COVID-19 community transmission rates so low, Nathan returned to Wallsend Hub last week. While it was a week with lots of noise and excitement as one-by-one Nathan and his friends were reunited, it was a quiet and simple exchange that captured the moment for Wayne.  Placing Nathan next to his friend Kate at a table for an activity, the pair gently reached out for each other, and sat holding hands.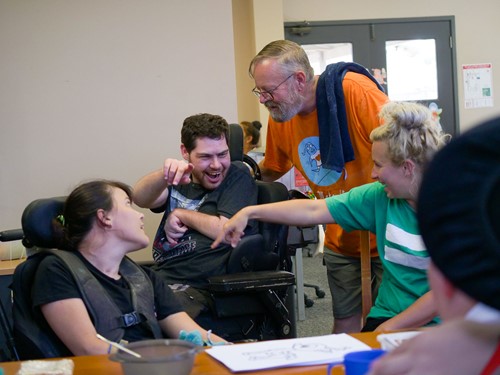 Nathan with his friend Kate, and Support Workers Wayne and Bianca
 "Nathan was the first to leave and is the last to come back," said Wayne. "There has been a little empty spot inside all of us without Nathan now that has been filled - it's like the last piece of a jigsaw puzzle."
Now that he is back at The Hub, Nathan has been enjoying two of his favourite games: tug-of-war with Support Worker Wayne, and being silly with Support Worker Bianca. We hope you enjoy the images in the gallery below.