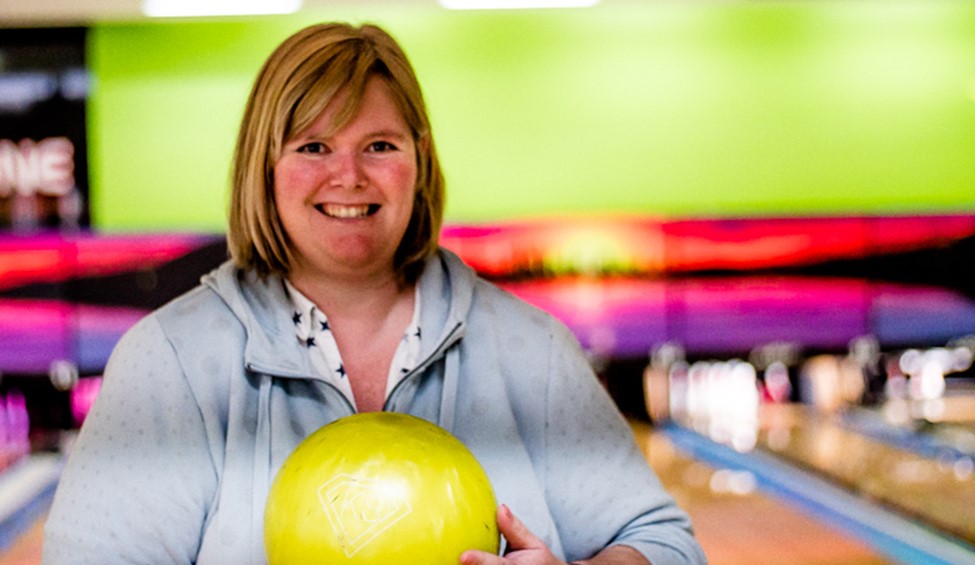 Published on Tuesday 30 June, 2020
Strike Zone bowling at Raymond Terrace is the kind of place we really like. A family run business, the centre is relaxed, welcoming, and unpretentious.
As we enter the building, we are welcomed by owner Neville Marchbank. Over the years he has gotten to know our customers by name and has developed special bonds with many.
"Donny and I have a running joke. He will often lay down and fall asleep on one of our benches during a game. I always quietly pop a pillow under his head. When he wakes-up he calls out 'who put that pillow under my head?' and smiles at me.
Neville has been actively welcoming bowlers with a disability for many years, and charges people with a disability less than half what it would cost to bowl at one of the franchised centres. It's very welcoming - the kind of place you feel instantly at home. The kind of place you can bowl like no one's watching.
Chris likes to mix it up. He can get a good line down the middle with a traditional stroke but prefers a double-hand between-legs launch off the floor. When he hits his stride, his delivery gets some impressive height, with the ball landing several metres down the lane. We're not sure if height is a key performance indicator of bowling style, but it's fun to be a part of and his accuracy is great.

Chris' biggest competition for this match came from Coral. She likes to launch from a ball ramp which she takes her time setting up to get the shot just right. Coral is a strong woman, but always sends the ball down the lane with a gentle flourish. Always stylish, Coral bowled with a red ball, to match the flower in her hair.
In the next lane over were Tanisha and Lara. With a single hand grip, Lara had the most traditional style of all the bowlers this day. Lara has a knack for sending the ball straight down the middle and usually cleans up most of the pins on her first ball. Getting the spares proved a little tougher for Lara, though like all our customers, bowling is more about being with friends and having fun than what's on the score board.
Tanisha also bowls with a ball ramp. Unable to position it herself, she will guide her support worker to place it on the exact angle she wants. Tanisha likes to celebrate a good shot with a victory dance. That and her indefatigable smile always make Tansiha fun to spend time with. Lara and Tanisha level pegged up until the last frames, where Tanisha bowled a spare and a strike to high-score for the day on 108.
You can watch Tanisha bowl her strike in the video above, and see Tanisha, Chris, Coral and Lara in action in the gallery below.
Tenpin bowling is an NDIS approved activity. Terrace Strike Zone have wheelchair access, lightweight balls, bumpers and bowling ramps.