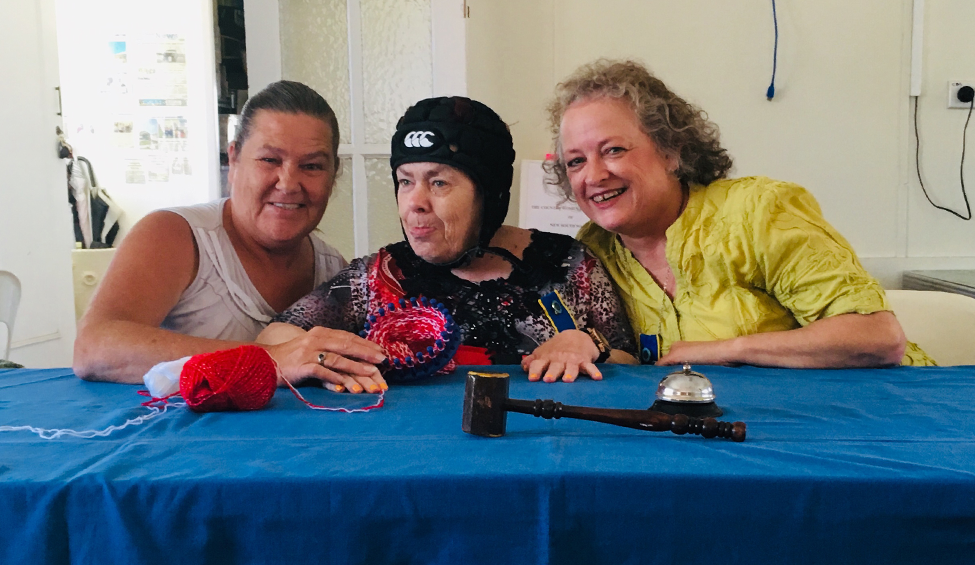 Published on Friday 29 November, 2019
For Gail, who's lived at Lifestyle Solutions' purpose-built Specialist Disability Support Accommodation Service for four years, becoming a member of the local Country Women's Association (CWA) Branch with the support of Lifestyle Solutions has created special friendships and the opportunity to learn new skills.
"Gail has grown in many positive ways since joining the CWA," said Jodie Pavett, Nurse Unit Manager at the accommodation service which Gail shares with four other women.
"She looks forward to meeting the ladies each week and loves having a chat with them over a cup of tea and piece of cake. She actively participates in creating handmade arts and crafts, such as beanies for babies, and having already made two, she's now chosen colours for the next one, which is very exciting," said Jodie.
Gail has a terrific sense of humour and loves baking and helping with meal preparation at her home whenever she can. The CWA recognised her passion for cooking and have helped her to develop her skills.
"The CWA have been fabulous. Gail watched intently as she was shown how to correctly ice competition cakes and she was so happy when she was asked if she'd like to ice her own cake," said Marina Clewett, one of Lifestyle Solutions' dedicated nurses who regularly takes Gail to her CWA sessions.
"The beautiful ladies of the CWA accept Gail unconditionally for who she is, and her confidence has really grown since becoming involved with the group. Developmentally, her conversation is now more appropriate for her age group and her sense of self-worth has reached levels not experienced before. Being involved with the CWA has really empowered Gail and enabled her to be a more active member of her local community," said Marina.