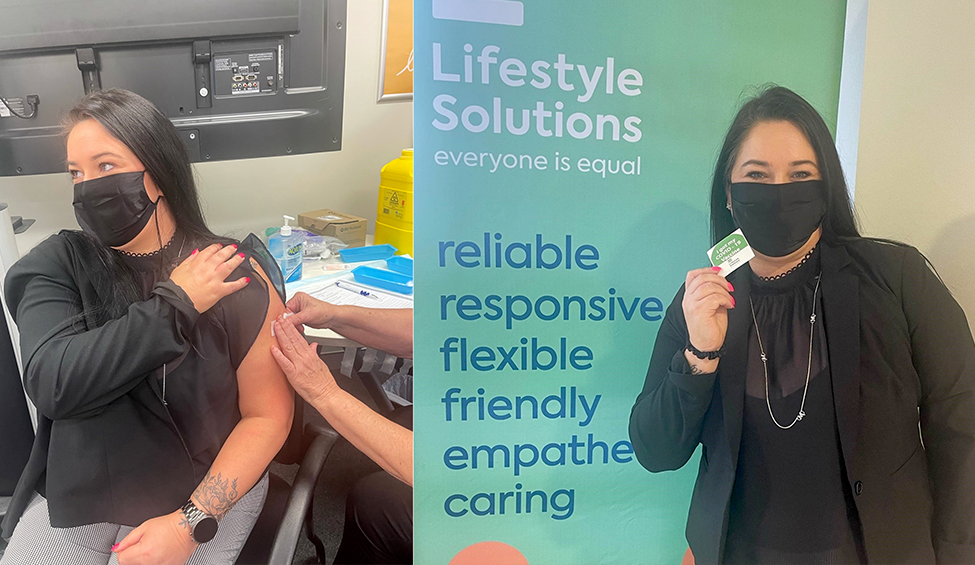 Published on Tuesday 10 August, 2021
Lifestyle Solutions has been running vaccination hubs at locations across NSW, Queensland and Victoria to help our staff and the people we support staff COVID safe.
Petra Green, Executive General Manager, Child and Family, was all smiles and feeling great after having her COVID-19 vaccination.
"The staff were so organised and welcoming. The nursing staff were so respectful of my fear of needles and by the time I said I was ready the nurse had already administered the vaccine and I didn't even feel it," said Petra.