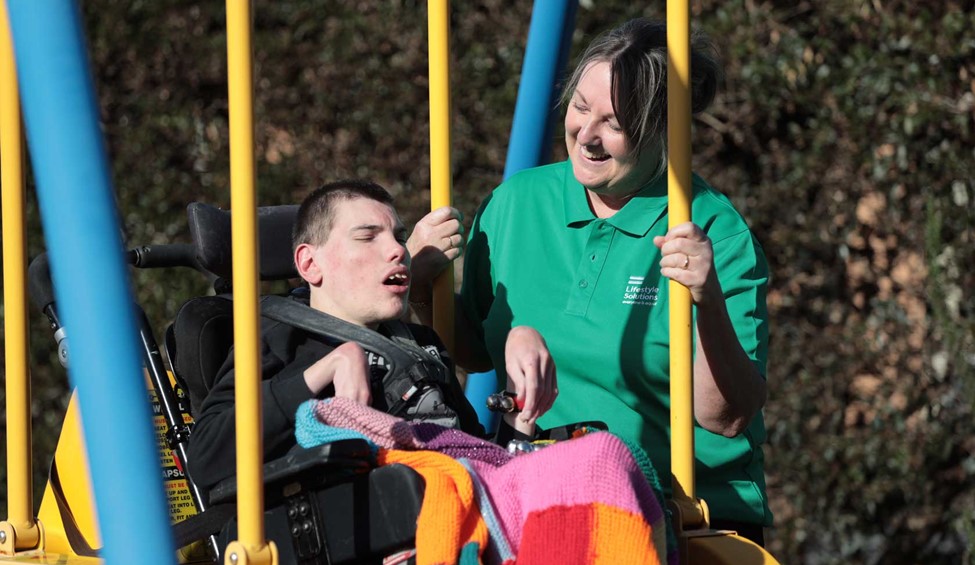 Published on Tuesday 14 July, 2020
Article written by By Scott Ungaro, Senior Financial Adviser, Profile Financial Services profileservices.com.au
In July 2013, the National Disability Insurance Scheme (NDIS) rolled out across the country to provide support to Australians with a disability, their families, and carers. We are all unique with different needs and goals, and the NDIS system was created to deliver flexible, certain and consistent support to Australians with disability needs.
The value of the NDIS is to provide support with:
daily personal activities
transport to enable participation in the community, social, economic and daily life activities
workplace help to allow a participant to successfully get or keep employment in the open or supported labour market
therapeutic supports including behaviour support
help with household tasks to allow the participant to maintain their home environment
help to a participant by skilled personnel in aids or equipment assessment, set up and training home modification design and construction
mobility equipment, and vehicle modifications.
The NDIS has been built around a fundamental principle of investing that Profile clients will relate with, which is to 'Invest for the Long Term'. As such, NDIS takes a lifetime approach, investing in people with disability early to improve their outcomes later in life.

At a recent event in Sydney, I was fortunate to have a chat with Andrew Hyland, CEO at Lifestyle Solutions. Founded in Newcastle 18 years' ago, Lifestyle Solutions is a provider of disability and foster care services and has a national footprint providing essential services to customers across Australia. Their workforce of more than 2,000 team members plays a vital role in ensuring their customers are well supported. 
As a provider of NDIS approved benefits, Lifestyle Solutions extensive range of disability support services meets many of the everyday needs of people living with a disability. They support over 2,000 customers in metropolitan, regional and remote communities across Australia, with a focus on providing tailored support to promote greater independence, confidence and community connections.

Their services include Supported Independent Living (SIL), Specialist Disability Accommodation (SDA) and Short-term Accommodation (Respite) which are available across their national network. The experienced teams work closely with customers to help them into accommodation that best suits their needs.

Profile has a range of clients with family members that receive NDIS support. Our knowledge can help and if you are new to the NDIS, we can bring in Lifestyle Solutions with their national Support Coordination team to help you understand how your NDIS funding works and how you can maximise your plan.

It is of great value that NDIS is here to assist with daily living; however, there is more to life than just the basics. One of the benefits of using a provider like Lifestyle Solutions is the ability to cater to the individual interests and abilities of each customer, fostering a supportive culture to engage in activities such as music groups, dancing, sailing, swimming, bowling, cooking among others. Many of those leisure activities have been impacted by COVID-19 restrictions; however, that does not stop Lifestyle Solutions from helping communities and customers and is considered an essential service.
An increase in customer need means that Lifestyle Solutions currently have a temporary need to increase their workforce and are hoping to help those in the community whose jobs have been negatively affected by COVID-19. They are recruiting to fill many roles available on a casual or fixed-term basis and are working collaboratively alongside large organisations impacted by the crisis, such as Qantas, Virgin, Merivale, Crowne Perth and Melbourne, Hospitality NT and Clubs NSW to provide both temporary roles, and the opportunity for a career change, to their impacted staff. They've also partnered with the Australian Services Union Jobs Connect service to source people working for other disability service providers whose roles have been affected by COVID-19.
Head of Talent at Lifestyle Solutions, Duncan McKenzie said, "We're recruiting temporary staff to supplement our busy Support Worker teams at this challenging time and are calling for people from all industries that have been impacted by COVID-19 such as hospitality, tourism, health and fitness to apply."
"We're pleased to be able to help those affected in our broader community and embody our values as an organisation by making a difference to those whose immediate future is uncertain. We know many of those who have lost their roles have the skills and attitude we value for our customers, such as patience, great communication skills, and enjoy working with people on a personal basis," said Duncan.
Lifestyle Solutions currently has 200 job vacancies across the nation with 50 vacancies in the Hunter, primarily for Support Worker roles. Andrew said, "We're fortunate to be hiring during this difficult time and we welcome people to explore the opportunity to work with us to deliver these essential services to the people we support in the community."
"As we work in a growth sector, we're recruiting on an ongoing basis to build a workforce committed to our meaningful work," said Andrew. So far, Lifestyle Solutions has almost 350 enquiries from industry partner employees and have already hired 9 staff from affected industries, with around 100 people placed in a talent pool.
Click here to view this article in Profile's Corner, Winter Edition 2020.