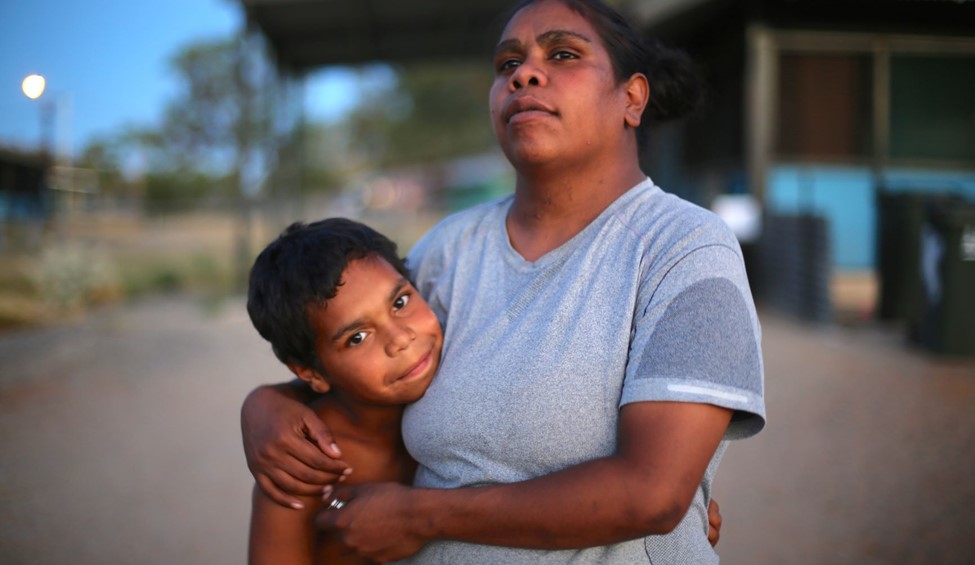 Published on Thursday 17 September, 2020
The powerful award-winning Australian documentary 'In My Blood It Runs' will form part of our cultural awareness learning program, following the purchase of a licence agreement from the film's producers.
Lyndsey Regan, from our Learning, Practice and Diversity team, said she knew as soon as she finished watching the film it was something that should be seen by every Lifestyle Solutions team member. 
 "Initially we thought this film would be good to share internally as part of National Child Protection week.   Ensuring we listen to what young people have to say is extremely important to us, and the film clearly shows how we fail children when we don't listen or seek to understand them. The film also brings to life the importance of understanding and respecting cultural diversity in a simple but extremely powerful way. We soon realised the films messages went beyond Child Protection Week and we wanted everyone in the organisation to have the opportunity to watch it and to learn and grow from the experience."
 'In My blood it Runs' tells the story of ten-year-old Dujuan, a child-healer and experienced hunter who speaks three languages. As he shares his wisdom of history and the complex world around him, we see his spark and intelligence. Yet Dujuan is 'failing' in school and facing increasing scrutiny from welfare agencies and the police. As he travels perilously close to incarceration, his family fight to give him a strong Arrernte education alongside his western education lest he becomes another statistic. We walk with him as he grapples with these pressures, shares his truths and somewhere in-between finds space to dream, imagine and hope for his future self.
Lifestyle Solutions aims to continually foster a culture of belonging and inclusion for all our employees, the people we support and the community.    We acknowledge Dujuan, his family and the Arrernte people of where 'In My Blood It Runs' was filmed.    We further acknowledge the impact and suffering caused though past policies and practices and pay respect to the ongoing resilience and commitment of all first peoples, families and communities that keep children safe physically, spiritually and culturally.
We thank Dujuan for sharing his story to help us understand this and urge all Australians to watch the film.
Aboriginal and Torres Strait Islander viewers are warned photographs/videos at the following links may contain images of deceased persons which may cause sadness or distress.
Watch the film   (Order DVD or pay to watch on demand)
Watch the speech Dujuan delivered to the UN