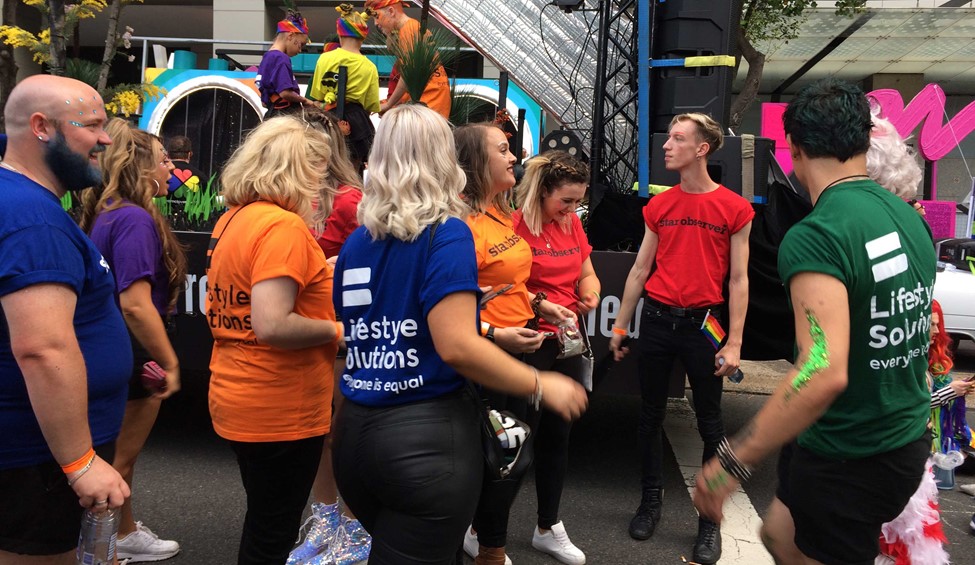 Published on Wednesday 3 March, 2021
Today, Sydney Gay and Lesbian Mardi Gras is one of Australia's most renowned and well-loved events, bringing the LGBTIQ+ community and supporters together to celebrate diversity.
To Lifestyle Solutions' Policy Architect, Adrian Marshall, Mardi Gras means much more than just a party.
"It's a human rights movement. Always pushing boundaries, Mardi Gras, like the disability rights movement, will always seek more equality, and more inclusion for people who are marginalised by society."
The origins of Mardi Gras began in 1978 when a group of protestors, known as the Gay Solidarity Group, took to the streets of Sydney to promote the LGBTIQ+ culture and encourage political action against discrimination. The event was staged to mark the ninth anniversary of the riots in New York City which were considered the beginning of gay rights movements around the world.
What began as a peaceful march that evening, resulted in police violence and arrests. The heavy-handed response by authorities was a significant milestone in Australian history and made the LGBTIQ+ community determined to make the event even bigger the following year.
In 1979, over 3,000 people marched in an incident free parade, and between 1989 and 1993, the crowds had swelled from over 200,000 to over 500,000.
This rapid transformation shaped the modern Mardi Gras we now know and love today. A huge, colourful, multicultural celebration that people travel to from all over the world to take part in the festivities. 
"I encourage all of my colleagues but especially those who identify as gay, lesbian, bi-sexual, trans, queer, intersex and non-binary, to celebrate with me this Mardi Gras and acknowledge how far the movement has come since 1978."
"We can marry, express our identified gender and display affection in public. For both of these rights movements there is still work to do but we know that the work is easier when we stand proud and stand together," said Adrian.         
Our workplace, our communities and the world are better when you aren't afraid to be you. Happy Mardi Gras! 
To all of those attending Saturday's Parade, Lifestyle Solutions wish you a spectacular evening and will be cheering you on!