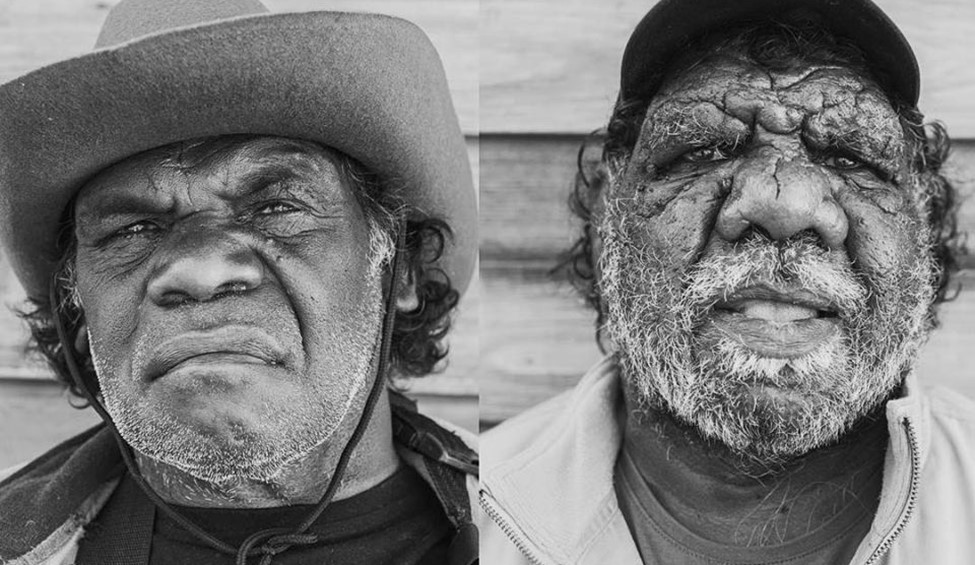 Published on Monday 16 December, 2019
It's been a very successful year for Lance James, Billy Tjampijinpa Kenda and Adrian Jangala Robertson, three gifted artists who attend our Bindi Mwerre Anthurre Artists centre in Alice Springs.
Lance and Billy were finalists in the 2019 Telstra National Aboriginal and Torres Strait Art Awards, Australia's longest running and most prestigious Indigenous art award.
Adrian was a finalist in 2018. Billy and Adrian were also finalists in this year's Alice Prize, Alice Springs' national contemporary art award. Adrian's successful solo exhibition, Paint Country, at Raft Artspace in Alice Springs reflected his growing public profile and creative influence.
"Adrian has painted with Bindi Mwerre Anthurre Artists since 2002. He's going from strength to strength and making exciting developments in his career. We're incredibly proud of his achievements, it's testament to his intensive commitment to practice," said Bindi Enterprise Operations Manager, Liesl Rockchild.