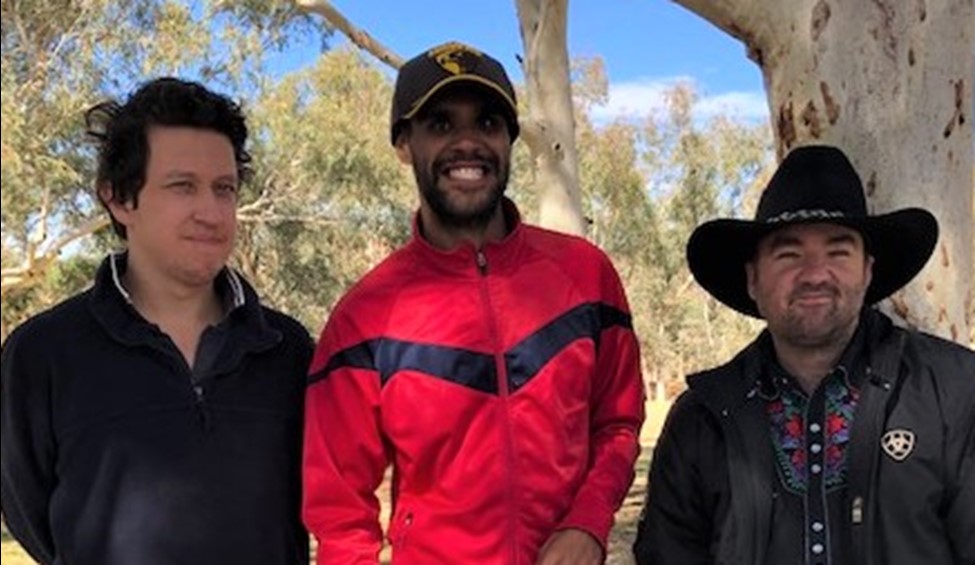 Published on Wednesday 22 July, 2020
It was a sad but exciting day for the team at Bindi Enterprises when they said goodbye to three of their Supported Employees, Andrew, Zack and Isaac.
Afternoon tea was held at the Alice Springs Telegraph Station to farewell the young men who had been working in Bindi's contract department for a number of years.
Liesl Rockchild, Bindi Enterprises Operations Manager said, "Whilst it's hard to say goodbye, we're really excited for the guys to be moving up and out into the world."
After spending the past five years as a postmaster for Bindi's Australia Post contract, sorting and delivering the mail to the town camps, Zack is relocating back home to South Australia with his family.
Isaac has transitioned to open employment with the Riding for the Disabled Association and is pursuing his interest in horse riding and working outdoors. Isaac was with Bindi Enterprises for two years and he also delivered mail to the town camp letterboxes and clusters.
Andrew, who spent ten years with Bindi Enterprises, has successfully transitioned to open employment and is running a breakfast show live to air at Alice Springs community radio station, 8CCC, called Local Connections.
Last year, Andrew was presented with a Mayoral Noteworthy Award in recognition of his volunteer work at 8CCC . He also performed as MC at Lifestyle Solutions' NDIS Community Day and Bindi Enterprises' 40th anniversary event.
To add to Andrew's many achievements, he recently interviewed the Mayor of Alice Springs, Damian Ryan, on his new breakfast show.
Bindi Enterprises is an innovative social enterprise providing skill development, training and supported employment for people with disability.
Farewell to Andrew, Zack and Isaac, we wish you all the best with your next chapter!