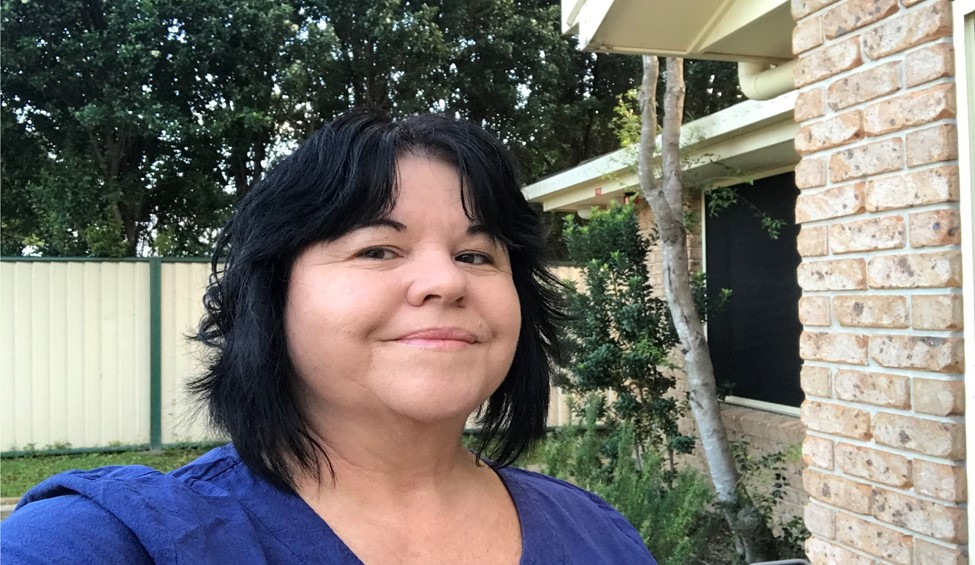 Published on Wednesday 31 March, 2021
At 43, and with her children all in school, Rayleen Smidt decided it was an opportune time to further her education.
Completing a Certificate 4 followed by a Diploma in Community Services, Rayleen kicked off her new career supporting disadvantaged young people.
"My first role was working with Safe Party Squad in Coffs Harbour. It's a group that work together to keep young people safe. Part of their work involved discouraging vandalism and reducing police interactions," said Rayleen.
Determined to make a difference, Rayleen began working with young people in the juvenile justice system where she spent 14 years in residential facility settings.
"Creating individual strategies to support young people's needs and find positive ways to manage their behaviours was something I was really passionate about."
"I really enjoyed the interactions and the positive relationships I built with the young people. Seeing their improved wellbeing and quality of life was something I found very rewarding."
Rayleen then worked with Ted Noffs Foundation, a service provider for socially disadvantaged and disconnected young people. This was followed by ten years with Mission Australia as a Youth Worker, and in various supervisor roles, supporting young people experiencing domestic violence and/or drug addiction.
In March 2020, Rayleen joined Lifestyle Solutions as a Facilitator before transferring to her new role as Disability Service Specialist in October 2020.
Covering Coffs Harbour to Tweed Heads on the Queensland border, Rayleen specialises in complex behavioural needs and individual supports.
"I'm really enjoying my new role at Lifestyle Solutions. I love a challenge and I'm learning something new every day."
"I'm lucky to have had extensive experience with providing behavioural support and enjoy being able to transfer these skills to my new role helping those with a range of disabilities and mental health concerns," said Rayleen.