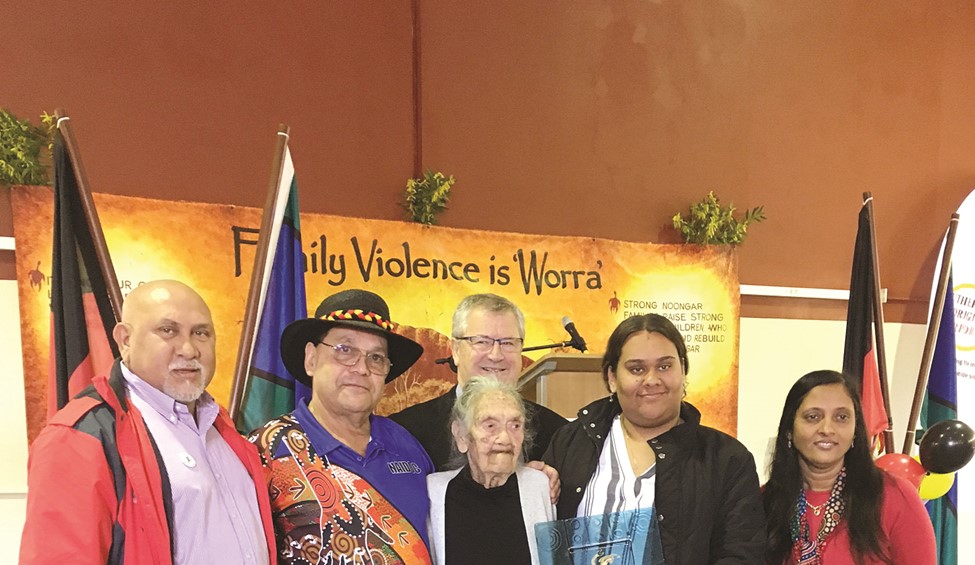 Published on Wednesday 5 September, 2018
ABOVE: Dean Duncan (left) at the recent NAIDOC celebrations in Albany, Western Australia.
Diversity is important in all facets of life, particularly in the workplace. Not only does embracing diversity foster a great company culture, it ensures staff are able to better service the people we support.
"Lifestyle Solutions is committed to having a diverse workforce and we recognise the importance of diversity and inclusion initiatives across our organisation," said National Diversity Manager, Dean Duncan.
"Creating a harmonious workspace and appreciating each person's individuality gives a sense of connectiveness to our staff and to the work they do."
"A diverse workforce creates a sense of belonging and when staff feel respected in the workplace they're happy to contribute to the best of their ability," said Dean.
Lifestyle Solutions has incorporated a 'whole of workspace' diversity strategy which aligns with our employment strategy and encourages the recruitment of diverse individuals. Dean is currently travelling around Australia, meeting with our staff and conducting training on cross-cultural awareness and the importance of diversity and inclusion.
"I'm really proud of the diversity program I've implemented at Lifestyle Solutions which will enable us to better support women in leadership, our LGBTQI staff, people with disability, Aboriginal and Torres Strait Islander Peoples and the culturally and linguistically diverse (CALD) people."
With a background in teaching, Dean taught in schools in Japan and Brooklyn, as well as a prison school in Philadelphia, prior to his career in diversity. He believes these experiences are what attracted him to his diversity role.
"I was taught from a young age to treat people with respect and equality and I can empathise with those who have been discriminated against. I have a real appreciation of people's individuality and it's these qualities that attracted me to a career in diversity," said Dean.
Dean recently spent a week volunteering as a mentor at Camp To Belong.
"Mentoring at Camp To Belong was a great experience which enabled me to teach the children to accept their differences and embrace their individuality. I was also proud to pass on some of my Aboriginal culture."
According to Dean, what sets Lifestyle Solutions apart is that we recognise and embrace the individuality of our staff.
"This is what ensures we're a leader in the sector for diversity and what attracts a like-minded workforce because we're a great place to work," said Dean.