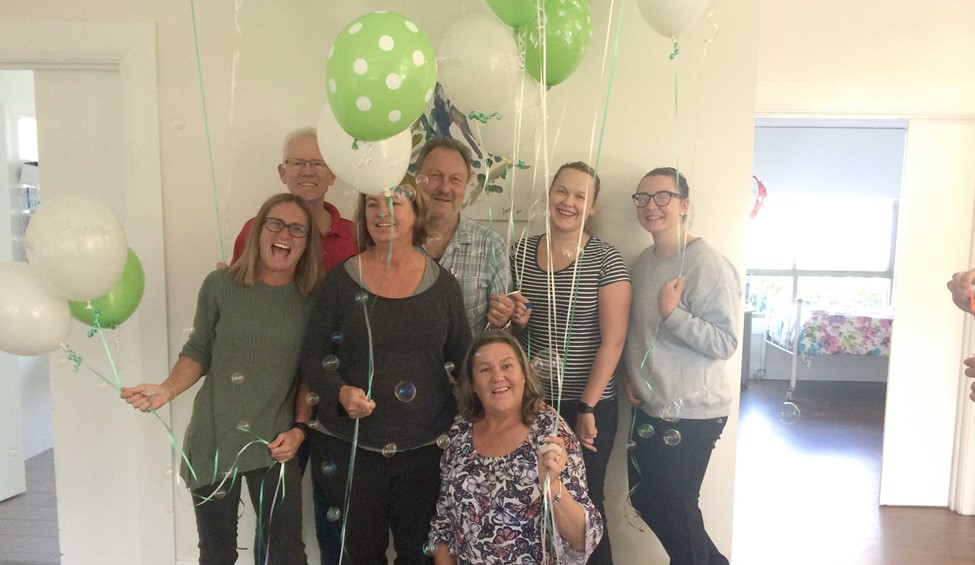 Published on Monday 13 May, 2019
International Nurses Day (IND) on 12 May recognised the incredible contribution nurses make to the people in their care and our communities.
We'd like to thank all the wonderful nurses who work with Lifestyle Solutions for their compassion, professionalism and commitment to our customers and their families.
The dynamic nursing team at Mattgrass, our Specialist Disability Accommodation Service in Woy Woy (NSW), celebrated IND in style with pizzas, lollipops, balloons and bubbles. 
With specialist disability training, the team provides exceptional care to our customers who call this calm, creative and engaging place home.  
Always stepping up — sometimes even missing personal events to make sure everyone is well supported and cared for — the team is really living our values and helping us deliver on our promise to our customers.
So congratulations to the team at Mattgrass — and nurses everywhere — for the very real difference you make to the lives of the people you care for...you are an inspiration.