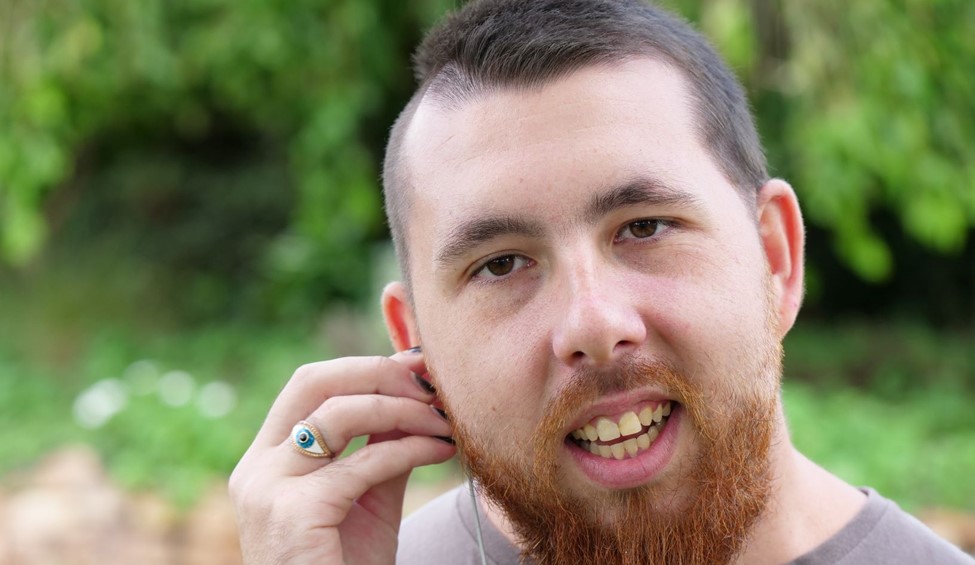 Published on Thursday 11 March, 2021
Don't hide yourself in regret. 
Just love yourself and you're set.  
I'm on the right track, baby 
I was born this way.
- Lady Gaga.
If you spend a little time with Calvin, you'll see him pop his earphones in and start dancing. He doesn't need a partner or a dance floor or an audience. Mostly, he just needs Lady Gaga.
"I love the way her music makes me feel. The way it flows through me. The way you can move to it."
Calvin didn't walk or talk until he was four. But while he was little, unable to quite get his body to work at its best, something else was happening. He was surrounded by music and dance.
From the time he was born, Calvin's parents were extensively involved with a busy local club, the kind that saw bands and performers and discos playing out across the week. It was a world of music and movement, of beats and rhythms. It seemed natural to those around him that as soon as Calvin started walking, he also started dancing.
Whenever it was age appropriate, Calvin would hit the dance floor, and soon became well known and liked among club members.
As well as finding his feet, Calvin has also found his voice.
"I like to sing. It's a lot of fun. I might be a singer one day. Or a dancer. Or both."
Calvin's mother Gai has watched the boy who couldn't walk or talk grow into a young man who can speak for himself and move with strength and grace.
"I remember at his 18th birthday party. Calvin was dancing to Lady Gaga's born this way. He loves her music, but the lyrics of that song have a special meaning for him. To see him dancing and singing to that, happy and confident, was a special moment for everyone there."
At the monthly disco at his local Lifestyle Solutions Hub, Calvin's energy is irrepressible as he dances from the first track to the last. His friends and Support Workers often look to Calvin to learn the latest moves, so our DJ makes sure there's lots of Lady Gaga playing to keep everyone on their feet.
Here's the lyric (child safe) video of Born This Way, the track that means so much to Calvin.