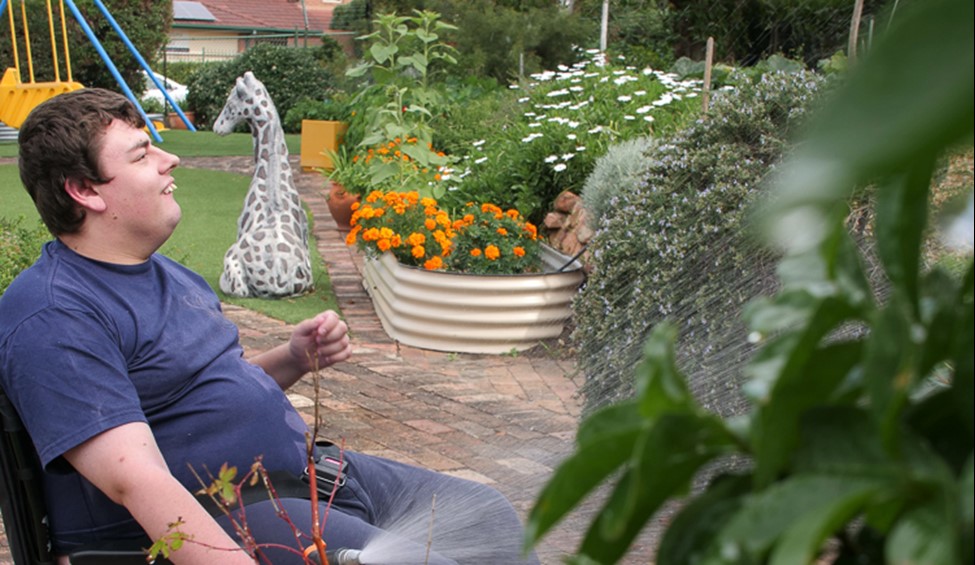 Published on Wednesday 28 October, 2020
Like many people with vision impairment, Beavin enjoys a heightened sense of hearing and smell. As such, he has created some fun games to play with his friends and Support Workers at Wallsend Hub.
One of his favourites is to challenge people to pick a plant from the sensory garden and test his ability to identify it by smell. He did this recently with our Board of Directors during a live video tour of the Wallsend Hub with a 100% success rate.
"That was lots of fun. I know all the plants in the garden. I know which one is which every time. My favourites are parsley and curry plant. I think fennel was the trickiest to learn, but I know that easily as well now."
Beavin also has a nose for fragrances and can identify Support Workers by the soap or perfume they are wearing.
"Chriss likes to wear Lancôme La Vie Est Belle. Kaylee likes Country Rose soap. My personal favourite is goats milk soap."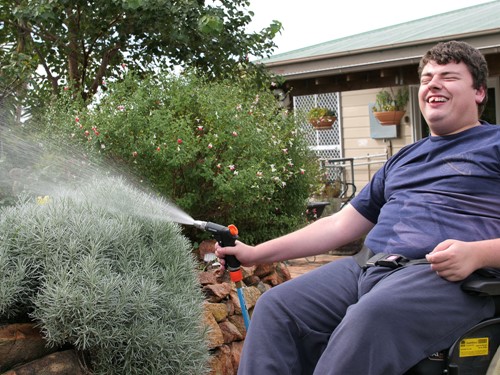 Another one of Beavin's abilities is to identify which washing powder clothes have been washed in.
"I love the smell of Omo - it's my favourite, but they are all different, and you can tell them apart if you try."
Beavin also likes the fine detail he finds in his superior hearing, with one of his favourite activities hosing the garden.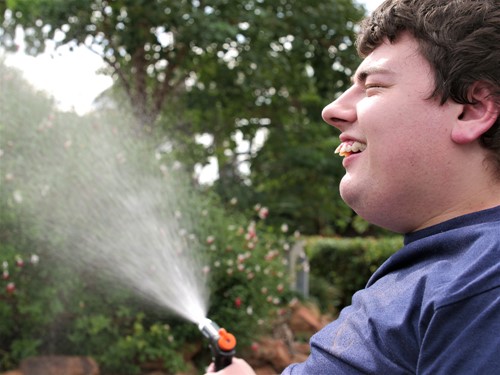 "I like the sound of the water. The noise it makes coming out of the hose and the noise it makes splashing on the leaves. Different plants make different sounds when you hose them. Some are soft sounds, and some are hard sounds. I also like the smell of the water coming off the ground, and the smells it brings from the plants. I really like the smell of the lavender when you water it."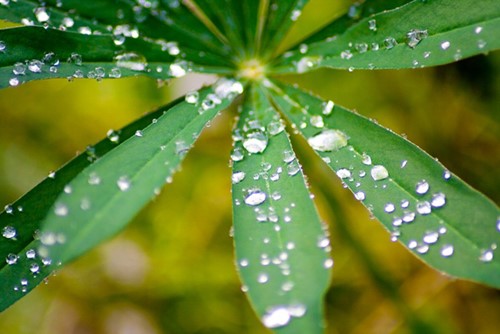 Beavin has a particular ear for motorbikes and picks out and announces Harley Davidsons as they pass by. It's a passion fostered by Support Worker Wayne, a keen Harley Davidson owner, who has ridden his Harley into the Hub for Beavin to listen to.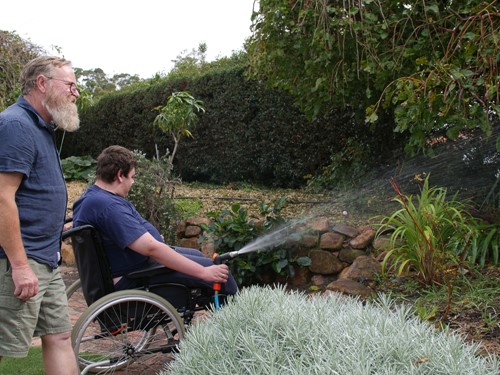 "That's a good bike. It's yellow. It sounds great when Wayne starts it up and revs it."