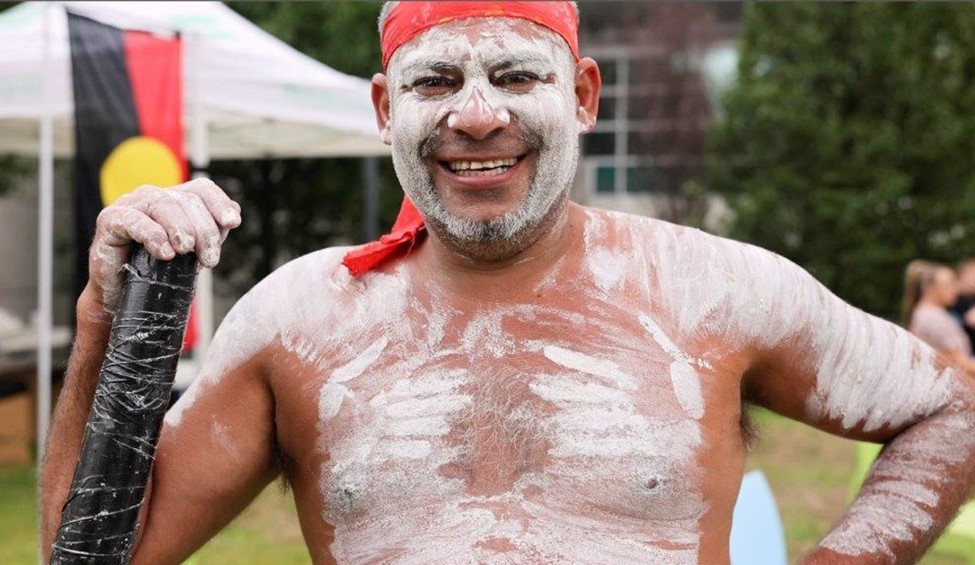 Published on Friday 19 February, 2021
This year, on the anniversary of the National Apology, Lifestyle Solutions' Child and Family Services team in Sydney held an event to remember the past policies of forced child removal and reflect on the sad and painful stories of the Stolen Generations and their descendants.
The event began with an Acknowledgement of Country followed by a speech from Lifestyle Solutions' Senior Manager, Jackie Machado.
"We gather here today to raise awareness of the Aboriginal and Torres Strait Islander children who continue to be overrepresented in child protection and our Out Of Home Care Services."
"Lifestyle Solutions promote equality and diversity and today we're here celebrating and paying our respects to the Aboriginal and Torres Strait Islander People and this significant date in history," said Jackie.
The event was attended by Koomurri Aboriginal dance group, who performed a smoking ceremony and traditional dance. Muruwari Elder, Aunty Rita Wright and Lifestyle Solutions' Foster Carer, Aunty Robyn Field, shared their personal experiences of being part of the Stolen Generation and what the Apology has meant for them. Lifestyle Solutions staff and Aunty Cathy Donnelly, Anglicare Aboriginal Liaison Coordinator, were also in attendance to show their support.
"Lifestyle Solutions promotes diversity and as a trauma informed organisation, it's important for us to understand the ongoing impacts of colonisation and the intersection this has on our work supporting Aboriginal and Torres Strait Islander People."
"Our organisation and our staff have embarked on our own Reconciliation Action journey because we believe that knowing the past is a healing journey," said Jackie.
"One day we'll all come together and do a big march. All different cultures black and white will come together and that's how it should be," said Muruwari Elder, Aunty Rita Wright.
For more information click here.