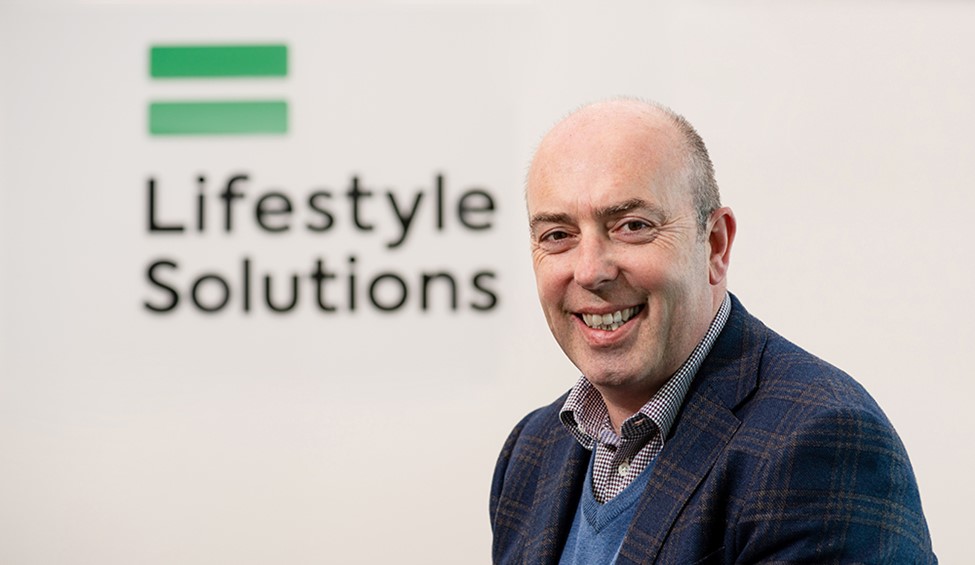 Published on Friday 9 November, 2018
It's now two years since I joined Lifestyle Solutions and I'm really glad that I took on the opportunity as CEO. Reflecting on the last two years, I can say with certainty that we've come a very long way and I'm exceptionally proud of what we've achieved.
There are too many achievements to mention and as an overall reflection, the one thing that has impacted me the most is the amazing work that our people do for our customers and the community. It's such important work to support people with a disability and young people in Out Of Home Care. I just have to tip my hat to our staff and say thank you, you are amazing.
My personal journey wouldn't have been possible without everyone's support, for which I'm eternally grateful. You welcomed me into the business and the industry and helped me to find my feet. Many thanks to our Board; the Executive Leadership Team; our staff; our customers, their families and communities; my industry peers; stakeholders; and supporters alike.
Looking to the future, we're embarking on a true journey of transformation to build a sustainable community-led organisation.
Everyone's contribution has laid the foundation for our new Strategic Plan which will shape our future for the next three to five years. The Strategic Plan addresses four key pillars required to deliver better service:
A great place to work — because we believe if our people are happy and engaged our customers will be too.
A service provider of choice — because we're committed to supporting customer and community outcomes through our service quality, range and fit for purpose.
A leader in the sector and the community — because we're committed to supporting customer and community outcomes through evidence-based practice design and reflection and contribution to the sector.
Business excellence — because we believe in the power of working smarter, using quality management systems to reduce risk, improve efficiency to deliver better service.
There is a flag on the top of the hill, one that holds a bright future for Lifestyle Solutions as an organisation with a bright future for our customers, our staff and the community.
In this newly regulated environment with increased demand, the community needs to be confident that they can count on reliable and trusted service providers. Lifestyle Solutions is one of these providers.
We appreciate the input and support from our customers, their families and the community. We exist because of you and we're grateful to be able to serve you.
Our new logo, the equals symbol, sends an aspirational message encouraging everyone to think about all people as equal.
So next time you meet someone whose life may seem different to yours, reflect and remember…everyone is equal.