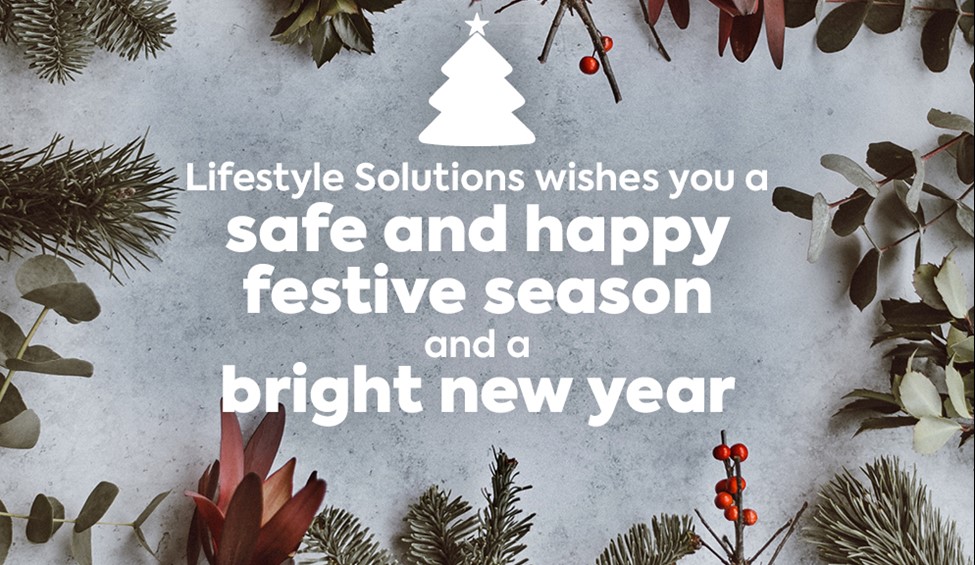 Published on Friday 21 December, 2018
2018 has been an exciting year for Lifestyle Solutions.  I'd like to thank everyone who's played a role in that.
We're seeing evidence that we are on the right track for meeting our stakeholders' expectations. In our last survey, 93% of people said that they're satisfied with us.  We've listened to what people said in the survey and all the other ways our stakeholders talk with us. You'll hear more in the new year about how we are going to improve our services even further thanks to what we've been hearing.
I also talk more in our annual report about our plans for the next three years. 
A big thanks to everyone who helps us to support our customers.  I hope you get to unwind and can enjoy the summer with family and friends. 
Many people will be working hard throughout Christmas and New Year for the people we support.  It's part of the passion and commitment that they bring to meeting the needs of our customers, day-in and day-out.
I'm always keen to hear how our stakeholders are feeling about us.  Your thoughts and ideas are incredibly important to us.
I wish you happiness and safety in the new year. 
Regards
Andrew