Are you thinking about becoming a Foster Carer in Western Australia?

Foster care is both challenging and rewarding. 
Becoming a Foster Carer with Lifestyle Solutions will give you the chance to make a real and meaningful difference in a child's life – and your own. 
The Lifestyle Solutions Foster Care Program seeks to provide a safe and secure home for children and young people to develop connections with their peers, adults and communities. It also helps children and young people to build life skills that can assist them to manage their emotions in a way that supports their wellbeing. We also seek to support children and young people to rebuild positive and safe relationships with their family, and a strong sense of personal and cultural identity. 
The purpose of this package is to provide information about our Foster Care Program and what it takes to be a Foster Carer. 
After reading this package, if you and your family wish to know more, you can formally register your interest. A Lifestyle Solutions Carer Services Officer will then contact you to make arrangements for an Information Exchange Interview in your home, or you may choose to attend an information session. 
What is foster care?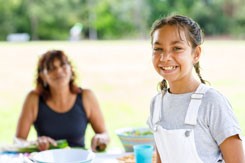 Foster care is about caring for children and young people in your home when they are unable to live with their own families. This may be as a result of complex situations involving abuse or neglect that has led to a statutory child protection intervention, or may be due to family crisis, such as illness or homelessness. 
Children and young people may only require care for a short period, or they may need permanent, long-term care. Some children benefit from regular respite foster care which is planned, such as one weekend per month. 
Lifestyle Solutions supports children and young people to be cared for by approved Foster Carers. Our goal for all children and young people is stability and permanency of care. 
About Foster Carers
Foster carers, and their families, play an integral role in the life of children and young people. Lifestyle Solutions matches children to appropriate Carers who are best able to provide a safe and nurturing home environment that is considerate of the child's individual background and care needs. 
Foster Carers are people who have the opportunity to provide a home for a child or young person (either short or long-term), and who have the time, commitment and patience to support a child who may have experienced trauma and is separated from family. Foster Carers are supportive of the child's birth family and help ensure the child and their family are able to build positive, healthy and safe relationships. 
Like the children we support, our Foster Carers come from a broad range of backgrounds. We require interesting and compassionate Carers with a range of talents and strengths to care for our children and young people who have varied backgrounds, personalities and interests. 
Foster Care Applications are accepted from individuals and couples who:
Are of any gender identity.

 

Are opposite or same sex attracted.

 

Are married or in de-facto partnerships.

 

Are single.

 

Are living with a disability.

 

Have had children or have not had children.

 

Come from culturally diverse backgrounds.

 

Identify as Aboriginal or Torres Strait Islander.

 

Are aged 18 or older – no older age limit (older people are encouraged).

 
When is a good time to become a foster carer?
Life can be very busy and caring for children takes time and commitment. While there is no one size fits all in relation to the best time to become a Foster Carer, here are some considerations for when a good time may be: 
You and your family are settled, have a relaxed lifestyle and stable family routines - with no pending financial, housing or critical health issues. 
You're ready to move from being a couple, to being a family, and you and your partner share similar goals related to caring for children. 
You have experienced fertility issues but have made the decision to discontinue treatments and have accepted your decision, but you have the time, energy and desire to care for a child. 
Your own children are grown or nearly grown and you have time, space and interest in still caring for children. 
As a single adult, you have the resources to care for a child and do not have commitments that would take you away from a child (such as a job that requires a lot of travel). 
Is there ever a time that is not right for foster caring?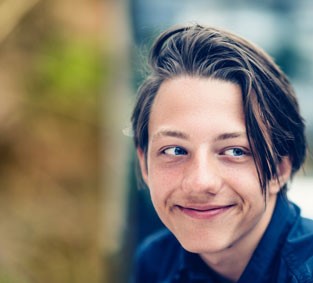 Each person and family is different but because being a Foster Carer takes time and commitment, caring is best at a time in your life where you're not experiencing a personal crisis (e.g. homelessness, divorce, critical financial hardship or illness) or loss (e.g. the recent death of a spouse or child, a difficult separation, or pregnancy loss). 
Lifestyle Solutions will talk with you compassionately about whether it's the right time for you to be considering foster care. If it's not the right time, the right time might be just around the corner! 
How Lifestyle Solutions supports Foster Carers
Lifestyle Solutions is committed to caring for children by supporting and strengthening our Foster Carers who are at the forefront of supporting children to meet their greatest potential in life. 
Being a Foster Carer will have both challenges and rewards. Children and young people that are in Out Of Home Care have experienced many life challenges at an early age. Lifestyle Solutions aims to facilitate a supportive environment that assists the children and young people we support to develop the necessary life skills that will equip them as they enter adulthood. To achieve positive outcomes, it's critically important that we manage emerging issues in a timely manner and respond appropriately to the ever-changing needs of our children, young people and Foster Carers. 
Lifestyle Solutions provides Foster Carers with financial reimbursement that is based on the support needs of the young person in their care. Foster Carers are also supported to complete mandatory training to prepare them adequately for providing foster care.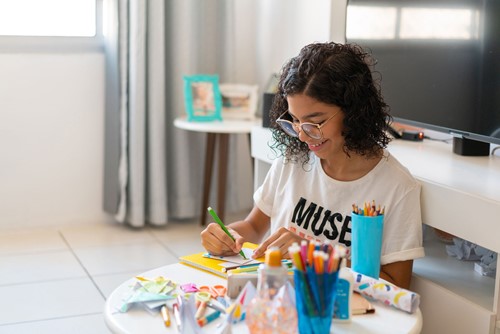 Lifestyle Solutions' Foster Carers each have a dedicated Care Coordinator whose role is to support them in relation to their role as a Foster Carer, for example through maintaining their authorisation, crisis support, and providing advocacy and information. The Care Coordinator will be the first point of contact for all Foster Carers and will liaise with the child's Case Manager at the Department of Communities. The Case Manager is responsible for making any significant decisions relating to the child's ongoing and future needs, and will provide information to the Care Co-ordinator in relation to the child's care needs and support plan. 
Lifestyle Solutions provides access to Behaviour Support Clinicians to support young people and Foster Carers and 24-hour access to a dedicated Incident Response Team. 
Lifestyle Solution links Carers with other Carers for peer support, and to representative organisations where they can obtain independent information and advocacy as needed. 
Types of Foster Care
Lifestyle Solutions is currently recruiting Specialist/ Disability Foster Carers in Perth Metro, and General Foster Carers in the Wheatbelt. Respite Foster Carers are required in both the Perth Metro and Wheatbelt areas. Explanations of these types of Foster Carers are provided below. 
General Foster Care
A general Foster Carer, cares for a young person whilst the young person's family is unable to do so. The child or young person becomes a member of the Carers' family and networks as far as reasonably practical. The duration of the placement will depend upon the young person's changing needs. 
Specialised/Disability Foster Care
Foster Carers in this program care for children and young people who have complex needs and challenging behaviours and/or a physical or intellectual disability and are unable to be placed with foster families where younger children live. Children in these programs have usually experienced some form of abuse or trauma, so can display high risk-taking behaviours. 
Respite Care
It's acknowledged that parents and Carers need a break from their caring role at times. Respite care can be a one-off arrangement at a time of need, where a Respite Foster Carer cares for the child for one weekend, one week, or a few weeks. 
Respite care may also be a regular arrangement such as one weekend a fortnight depending on the needs of the young person. The child's Respite Carer becomes part of the child and primary Carers' support network. 
Criteria for authorisation as a Foster Carer:
The following are legal requirements: 
At least 4 types of personal identification.

 

Foster Carers and their household members aged over 18 must hold a current WA Working with Children Check Clearance.

 

Foster Carers and their household members aged over 16 must provide a National Police Check consent.

 

Lifestyle Solutions must conduct background checks on Carer applicants and household members with WA Department of Communities and with any other agencies the applicant has previously applied to or have been an authorised Foster Carer with.

 

Lifestyle Solutions must conduct a home and property inspection.

 

A current WA Swimming Pool Compliance Certificate (if relevant).

 
The following are additional requirements by Lifestyle Solutions:
Current Drivers Licence and driving record (if you drive a vehicle).

 

Comprehensive car insurance (if driving children).

 

Firearms and weapons licence (if relevant).

 

It is preferable for at least one Foster Carer to hold a current First Aid Certificate.

 
Other considerations
Age
A Foster Carer must be 18 years of age, although it is preferred that they are at least 21. There is no upper age limit although it is expected that Carers providing long-term care for a child will be able continue to care until the child is 18 years old. 
Primary Relationship Status
Foster Carers can be married, de-facto, or single. They can be separated or divorced. They can be a single female or single male, or a male/female couple, a female couple or a male couple. 
Health
An applicant requires a health check to ensure there are no health issues that would affect their capacity to care for a child. 
Income
Foster Carers must have a secure and independent income. Income can come from a Centrelink Pension, Benefit or Allowance, employment or a private source. 
Housing
Applicants should have adequate, safe and stable accommodation that is owned or leased by the applicant. Accommodation may be a house or an apartment. A separate room must be available for a child. 
Foster Caring Skills
Applicants must demonstrate an ability to undertake the special responsibilities involved in caring for a child. 
Foster Carers must be able to:
Provide a high standard of care to children to promote their health, education and leisure interests.

 

Listen and communicate with children/young people in a way that is appropriate for their age and understanding.

 

Be willing to learn new skills.

 

Support a child's ongoing relationship with their birth family and cultural community.

 

Have energy and motivation to remain committed to a child/young person through more challenging times.

 

Have the ability to work with and understand the role of all the professionals involved in the child/young person's life.

 

Work in partnership with Lifestyle Solutions to implement the child's support plans, including health, education, behaviour support, family contact and cultural support.

 
Religious and Cultural Beliefs
Children and young people in Out Of Home Care come from varying cultural and religious backgrounds. Foster Carers must show commitment to supporting children's personal, spiritual and cultural identity. 
Foster Care for Aboriginal and Torres Strait Islander children and young people
Lifestyle Solutions has a commitment to placing Aboriginal and Torres Strait Islander children and young people with Carers who share their cultural background. 
Behaviour management of children or young people in Foster Care
Children in foster care have sometimes experienced trauma. Often, this trauma is related to experience of loss, abuse, neglect or domestic violence. There could be trauma associated with separation from their parents, siblings, families and communities. 
Trauma affects the developing brain of children and they may respond differently to children who have not experienced trauma. Therefore, the more common family methods of disciplining and managing children's behaviour can inadvertently cause more trauma for the child, or at the very least, they do not work for children with trauma backgrounds. 
Where a child is known to have experienced trauma, Lifestyle Solutions engages Behaviour Support Clinicians to assess the child's behaviour support needs and develop a positive behaviour support plan. Carers are trained in trauma-informed care and supported to implement the child's individual behaviour support plan. Progress is reviewed regularly. 
Prohibited and Restricted Practices
It's against the law to use physical punishment with a child in your care, i.e., hitting, slapping, smacking, kicking, punching, withholding of food as punishment, and any other practice that causes injury or harm to a child. These practices are prohibited. 
There are restrictions also on the use of certain restrictive practices without an authorised behaviour support plan developed by a qualified practitioner. A restrictive practice is one that restricts a child's usual age relevant physical and emotional freedoms. These include treating a child with psychotropic medication to adjust their behaviour; restraining a child physically; isolating a child in time out; removing a child's belongings or limiting a child's access to things that are normally allowed. 
Restrictive practices may be permissible where they are approved and regularly monitored by a qualified Behaviour Support Clinician and are written into a child's positive behaviour support plan. Authorised Foster Carers receive regular training in positive behaviour management including restrictive practices, and are trained and supported in implementing a child's positive behaviour support plan. 
Children are known to respond positively to well considered and well monitored behaviour support strategies when coupled with a stable secure placement and committed compassionate Carers. 
Birth family contact
Contact between children and young people in Out Of Home Care and their birth family is important for children's wellbeing and identity. 
Quality contact between children and young people in Out Of Home Care and their birth families can promote positive outcomes and research has shown benefits to children in care when they retain and build relationships with their birth family. 
Regular contact with relevant birth family, including parents, siblings and other extended family members may occur where it's assessed as safe for the child by the young person's Case Manager at the Department of Communities. Contact may be supervised or unsupervised, and Lifestyle Solutions will ensure Carers and birth families have a written contact schedule, so it runs smoothly for all. 
Foster Carers support children's identity and promote safe contact with their family. They ensure children are available for contact in accordance with their schedule, and they support children to prepare for family contact. 
Lifestyle Solutions actively seeks family and extended family members to be engaged in the child's life over their time in care, and Foster Carers work with us to ensure children have safe contact with family members wherever possible. 
Sometimes, Foster Carers with children in permanent care until 18, undertake to facilitate contact independently, including supervising contact. All family contact is assessed by Lifestyle Solutions. Some Foster Carers build positive relationships with a child's birth family over time, and where this is possible, the outcomes for the child are enhanced significantly. 
Cultural Support
Wherever possible, children are placed with Carers of a similar cultural, spiritual and language background. Where this is not possible, Carers support the child's cultural identity and ongoing connection with their cultural community. 
Each child from a culturally and linguistically diverse background has a tailored cultural support plan that is supported and implemented by their Carers, and with the support of Lifestyle Solutions. 
The WA Foster Carer Directory
The WA Department of Communities requires details of all Carer applicants, authorised Carers and their household members to be held on the WA Foster Carer Directory. These details are updated as they may change over time. 
The register maintains Carer's basic personal details (name, address, date of birth) and the dates of the individual's application, assessment and probity checks, including household member probity checks. It also maintains the outcomes of the Carer applicants' assessment (authorised or not) and the date an applicant terminates their application or if authorisation is ceased by you or Lifestyle Solutions. 
The only bodies with access to the information on the register are the WA Department of Communities, Lifestyle Solutions, and another designated Out Of Home Care agency (only if you make an application to that agency). An applicant's consent is not required to enter their details in the Foster Carer Directory as it is a legal requirement, however, if you are considering applying for authorisation as a Foster Carer in WA you should do so with the knowledge that your personal information and that of your household members is maintained in this Directory. 
Foster Care Application Process
Below is a list of steps you can follow to begin applying your Foster Care journey.
You're strongly encouraged to discuss this information with your immediate household, as the decision to apply and become a Foster Carer impacts on all. 
If you're considering an application, we ask you to complete and send us the Registration of Interest form included with this info pack.

 

We'll contact you and arrange for a Lifestyle Solutions representative to make an appointment with you and your relevant household members for an Information Exchange Interview. 
This interview occurs in your home. Its purpose is to exchange information about yourself and your family, and to ask any questions you may have before deciding to submit a formal application. 
Lifestyle Solutions will plan for your interview based on information you supply in your Registration of Interest. 
Neither the Registration of Interest nor the Information Exchange Interview qualify as a formal application.

 

If, after your Information Exchange Interview, you wish to proceed with a formal application for authorisation as a Foster Carer with Lifestyle Solutions, you must submit a completed Application for Authorisation Form, with signed consents for background checks.

 

Your application is registered on the WA Foster Carer Directory. Lifestyle Solutions undertakes the required background checks, verifies your Working with Children Check Clearance and conducts an inspection of your home. 
You're then required to attend a training course on foster care run by the Department of Communities. This can be flexible in terms of timing and location to fit in with your other commitments. 
Once your background checks are returned and satisfactory, you're allocated an Assessor who will conduct an assessment with you. The assessment process occurs over a minimum of five home visits, and includes interviews with you, your partner and children (as relevant). Assessment covers areas such as your motivation to be a Foster Carer, your own upbringing and parenting approaches (where you have parented), the skills and personal traits you would bring to the Carer role. 
Your assessment and background checks are finally reviewed by a panel of qualified practitioners and you're advised of the outcome. Further training may be required in your time as a Foster Carer.

 
Further information phone 1800 GO FOSTER