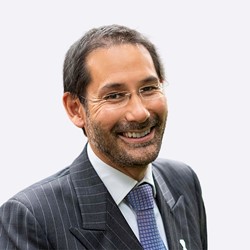 Tony Pearson - Chairperson
BCom, MAICD
Tony is an experienced independent company director with for-purpose and commercial organisations, including currently with Sydney's Royal Botanic Garden & Domain Trust and Communicare. He also chairs or is a director of ASX listed companies Peak Rare Earths, Xanadu Mines and Cellnet. His extensive executive and directorship background spans finance, resources and education. Tony's strong commitment to inclusive communities and safe environments will help our organisation to further increase our social impact. 
---
Dr Ron Chalmers - Non-Executive Director
PhD, MEd, GradDipEdu, GAICD, GEFP
During the past 28 years, Ron has been a leader in the disability services sector including ten years as the Director General of the Western Australian Disability Services Commission – the State Government agency with responsibility for policy, programs and services for people with disability.  He has a background in education and holds a Masters degree in educational leadership and a PhD enquiring into the inclusion of children with severe and profound disabilities into mainstream schooling.  His extensive experience as a CEO in the public sector and his knowledge of disability service systems are valuable assets for the Lifestyle Solutions board.
---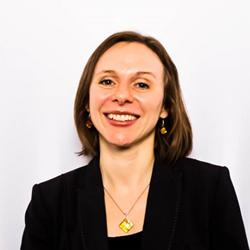 Taryn Rulton
FCA, FCPA, BSc (hons) AccFinEc, EMPA, GAICD
Taryn Rulton is the Chief Commercial Officer at La Trobe University, building on a successful career as a CFO in the public health, justice, and education sectors. She has an extensive background in financial governance, management, capital projects and strategy and serves on several boards in the not-for-profit sector. Taryn believes strongly in the need to support all members of the community in exercising choice over their lives.
Taryn has a strong interest in using the right information to inform strategic decision making for both funding/capital decisions and to empower people working in front line services. She believes that a robust and well-functioning financial system supports greater equity and choice through enabling individuals to exercise their rights.
Taryn brings experience in applying appropriate commercial practices in the context of not-for-profit priorities and requirements to maximise value for the community and in leading organisations through change.
---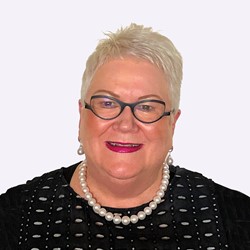 Jan Snell
NZRN, BHlthSc(Nursing), MHlthSc, FAICD, PSM
Jan combines her strategic and leadership expertise with her drive to create positive change for people and their communities. She has had a long and distinguished career in the Victorian Public Service, holding a number of senior executive positions, more recently Deputy Secretary, North Division, at the Department Health and Human Services.
Jan was awarded an Emergency Services medal in 2009 for managing the recovery effort after the Black Saturday fires and a Public Service Medal in 2015 in recognition of her work delivering services to rural communities and Indigenous Australian children and families.
Jan is a Fellow Australian Institute Company Directors and also serves as Director on the boards for Haven, Home, Safe and the Bendigo Art Gallery.
---
Mark Valena
BB, GAICD, CA ANZ
Mark has held a number of leadership roles in the insurance and health sectors, serving as director, CEO and executive. He is particularly interested in supporting Possability as a for-purpose organisation and making a positive difference in the community.
For 13 years Mark served as CEO of GMHBA Limited, a top 10 health insurer and regional health care provider. Major features of his leadership focussed on revitalising the organisation's purpose, strategy, scale and culture. In this role, he also contributed to shaping the sector through directorships across hospital contracting, technology and peak advocacy bodies.
Mark brings a wealth of experience in strategy development, mergers and acquisitions, capital and financial management and risk management. He has a deep understanding of what makes an organisation successful and how to leverage technology, systems and processes in ways that support its people and culture.